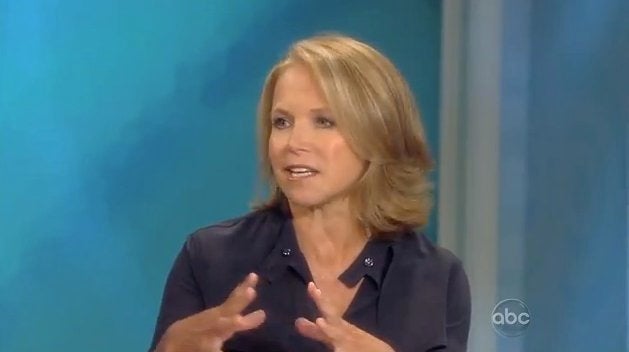 It's not every day that Barbara Walters tells Katie Couric that she's going to give her lessons about human anatomy—but Couric brought such a promise on herself when she made a hilarious gaffe about Miley Cyrus on Wednesday's "View."
The former anchor of "CBS Evening News" was a guest co-host on the show, making her official ABC debut. The ladies began discussing a recent picture of Miley Cyrus smoking.
After Whoopi Goldberg defended Cyrus, Couric weighed in.
"I'm not gonna castrate her because she's smoking," she began. "All I'm saying is that it's a bit disappointing—"
Co-host Joy Behar caught her mistake quickly, interrupting her to ask, "She has a penis also?!" Couric took things in stride, laughing as the audience lost it.
Walters jokingly added, "When this is over, you sit down with me and I'm gonna discuss sex with you."
WATCH:
Related
Popular in the Community