Katie Couric appeared on Jimmy Kimmel's late night talk show Thursday night and detailed the awkward date she once went on with former CNN host Larry King.
Kimmel said that he "refused to believe" that Couric actually went out with King. But the daytime talk show host said it was, in fact, true, and similar to a terrible Lifetime movie. She said:
He picks me up from my apartment, and he was driving a Lincoln town car ... We go to this Italian restaurant. They put us right next to each other like they do all the men and their 'nieces' ... and he ordered veal poached in chicken stock because he had just had quadruple bypass, which was hot ... We're driving home and I see we're going over Memorial Bridge and that's not the way back to my apartment. So I said, 'Larry, where are we going?' He goes, 'My place.' And I was like 'Oh, mother of God. Oh God' ... We walk in and it's covered with proclamations like 'Larry King Day' and keys to every city in the country—that was sexy ... So we sat there and what can I say? He lunged.
"Incredible," Kimmel said through his laughter. Couric said that she eventually told King that she'd like to date someone a little closer to her age, and asked that he take her home. King apparently has an entirely different memory of the date than Couric, but let's go with hers since it's far more entertaining.
Couric's daytime talk show "Katie," which debuted in September 2011, was just renewed for a second season. She recently made headlines for scoring the first exclusive interview with Manti Te'o, the former Notre Dame linebacker who allegedly found out that his longtime girlfriend never existed. Te'o met his alleged girlfriend online and though he had said otherwise in the past, Te'o never actually met her in person. The girlfriend was actually the creation Ronaiah Tuiasosopo, a man who distantly knew Te'o. Tuiasosopo went on Dr. Phil's daytime talk show to discuss his side of the story.
Related
Before You Go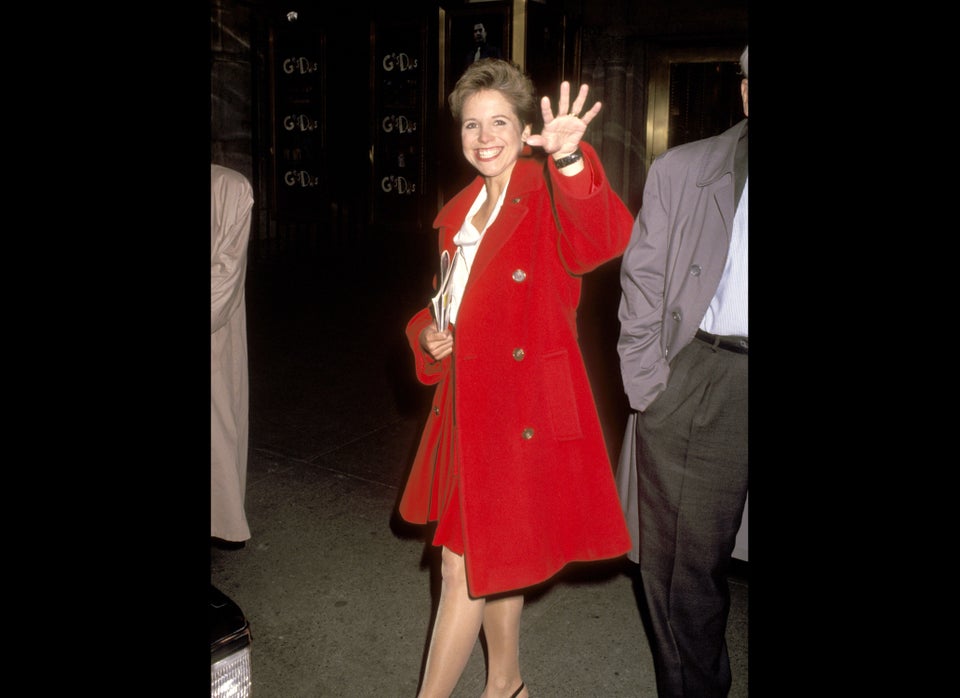 Katie Couric's Style Evolution
Popular in the Community