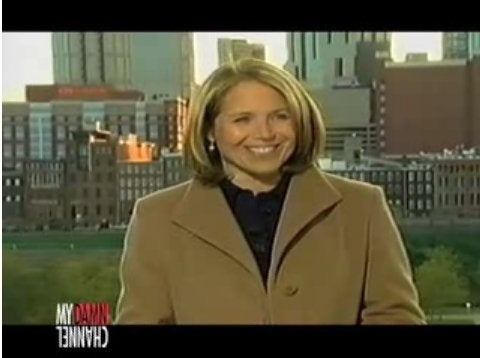 A few months ago, a video was posted on YouTube that showed Dan Rather deliberating how to appropriate dress for a cold outdoor broadcast so he wouldn't become "the frozen anchorman." Katie Couric, Rather's successor at the helm of the CBS Evening News (Bob Schieffer who?), was recently caught on camera mocking this video as she prepared for an outdoor segment of her own.
Some highlights of the video include Katie joking about whether to keep her coat opened or closed, a declaration that one style "looks more anchorwoman-ish, don't you think?" and acknowledgment that, "I'm gonna get in trouble!" Still, KaCo declared, "Too bad...don't you think he deserves a little payback?" And then, in what is probably the actual highlight of the clip, Katie pronounces for the crew, "Alright, this tart is ready to go!"
REAL LIFE. REAL NEWS. REAL VOICES.
Help us tell more of the stories that matter from voices that too often remain unheard.