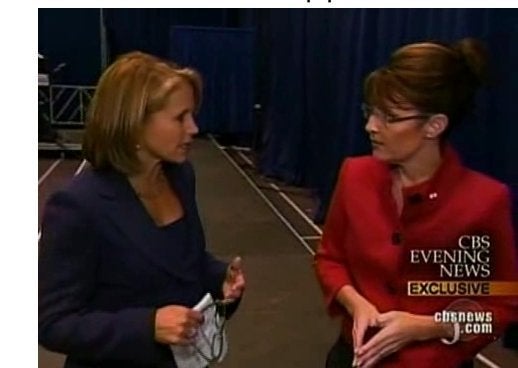 The Couric-Palin award was just one of two coveted duPont-Columbia batons awarded to CBS News; the other was for its series on the children of the recession.
"CBS News is proud to be recognized with these prestigious awards, representing two very different and singular achievements," said Sean McManus, President, CBS News and Sports. "One award is for a high-profile interview that has become an iconic moment in television journalism and a testament to Katie Couric's excellence. The other is for a unique division-wide collaboration that presented an important story about the effects of the economic crisis on young people. By honoring these stories, the jurors and Columbia University help ensure that important, innovative journalism continues, motivating reporters to dig deeper and reach higher in their mission to inform the public."
The awards program described Couric's interviews with Palin as "a series of influential and illuminating television interviews by a skillful veteran reporter" and said:
"In a political season full of interviews..., Katie Couric's apt and determined questioning of Republican vice-presidential candidate Sarah Palin prompted the most revealing remarks and had the greatest impact on the presidential campaign...Couric's nimble questioning and even tone elicited answers on the issues...these were the interviews heard around the world."
Watch one of Couric's award-winning interviews with Palin below:
Popular in the Community