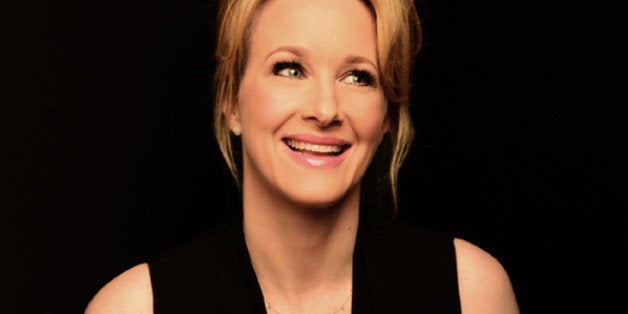 "I think it's really fun to share what gives you the biggest challenge in your life," Finneran told The Huffington Post in an interview. The actress is referring to her struggles with spatial dyslexia and attention deficit hyperactivity disorder (ADHD), both of which have tested her ability to memorize scripts, music and choreography while rehearsing for a stage or screen performance. "Some people just look at a page and they know the lines, but that's not that way that I learn. I'm not complaining about it at all -- I've been given great gifts, and I've found ways to hyper-focus on things that I love -- but it's time that I told people what I actually deal with."
Watch Finneran perform a number from "It Might Be You" below, then scroll down to keep reading:
Still, when Finneran takes the stage of New York's 54 Below on May 28, the droll presence that has become the actress's signature (thanks to turns in 2002's "Noises Off!" and 2010's "Promises, Promises") will be intact. Together with director Andréa Burns (also a longtime friend) and musical director Steve Marzullo, Finneran has created a musical set featuring songs by Stephen Sondheim and Ingrid Michaelson, as well as homages to Betty Hutton and Julie Andrews, that emphasizes pure joy.
For Finneran, the show is very much a stage homecoming of sorts, as the 43-year-old actress has spent the past year on television as part of the ensemble cast of "The Michael J. Fox Show." And her next onscreen home will be more temperate: Finneran wrote much of "It Might Be You" while on location in Key Largo for a forthcoming Netflix series, which also stars Kyle Chandler, Ben Mendelsohn, Sissy Spacek, Sam Shepard and fellow Broadway vet Norbert Leo Butz, among others. She's mostly mum about the specifics of the show, other than to describe it as a "family drama" from the creators of the FX legal thriller, "Damages."
If "It Might Be You" is any indication, Finneran still has plenty of Broadway ambitions even as the television credits on her resume expand. She was last seen as Miss Hannigan in the 2012 revival of "Annie," which received mixed reviews and closed without recouping its investment. The problem, Finneran said, was that "the expectations were to fulfill the fantasy of everybody who's ever had an experience with 'Annie.' What James Lapine did was take it into a darker area, visually and mood-wise, and he succeeded in bringing a darker tone to the show, but I don't think it was what everybody who had that childhood experience with 'Annie' wanted it to be."
Watch Finneran perform "Getting Married Today" from "Company" below:
Still, she has no regrets. "People may have an embedded experience with 'Annie,' but art and shows are there to be interpreted," she said. As for her next stage role, her only objective is "to have an audience filled with people who want to be taken away for two hours and to just have the best time."
Until then, Finneran hopes New Yorkers will embrace "It Might Be You" similarly. Her 54 Below show's ultimate message, she said, is that "you have to choose the way you see a situation. You can choose to laugh and celebrate, or you can choose to criticize and humiliate. I like to laugh!"
Katie Finneran's "It Might Be You: A Funny Lady's Search For Home" plays New York's 54 Below on May 28-31. For more information, head here.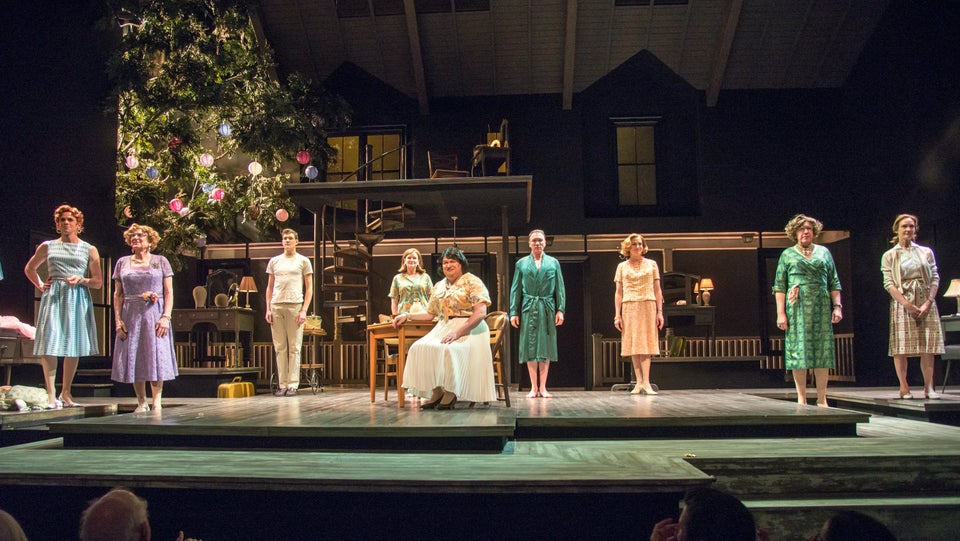 Tony Nominations 2014
Popular in the Community