Ah, Labor Day weekend. A time to mourn the long days, hazy heat and general sense of summer's seasonal leisure.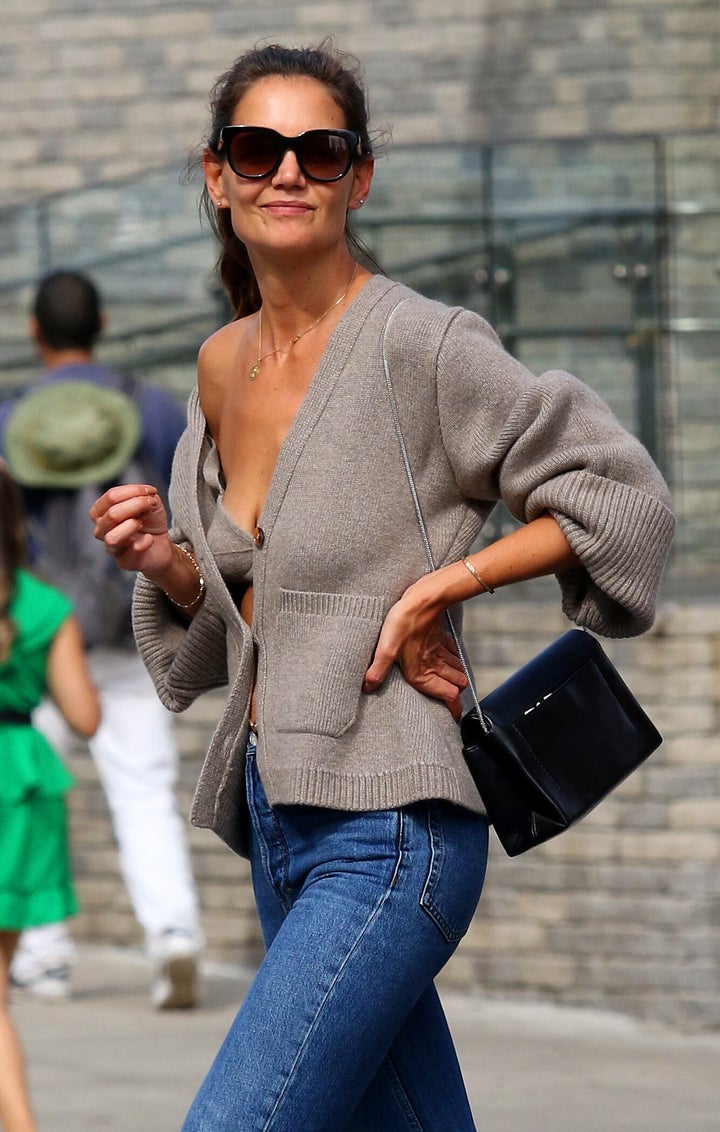 Holmes looked amazing in what we're branding as sexy "When Harry Met Sally"-levels of chic while hailing a cab in New York City on Wednesday. She paired the set with jeans, black slides and a pair of oversized sunglasses.
But don't just take it from us. Take it from Twitter, which collectively nodded its head in approval over her BBE (big bralette energy).
At $520 for the bralette and $1,540 for the cardigan, this power '90s look ain't cheap. If that's not in your budget, there are plenty of more affordable options you can try out to achieve this look all autumn long.