 "She looked really happy as she pushed Suri around Wholefoods in a shopping cart," one customer told me. "She picked out lettuce and orange juice and if it wasn't for the fact that she was being followed by a personal bodyguard, she would have looked like any other shopper."
"She is keeping to herself," one resident tells me. "She has been very polite to everyone, but surprisingly we have not seen maids, butlers, personal chefs and the army of staff you associate with Tom descend upon the building. In fact, the only thing that has arrived since Katie and Suri [moved in] is the crazy amount of photographers camped outside each day."
The building has even put up barricades outside the front door to hold the press at bay.
"Katie saw all of her nieces and nephews going to school and having normal childhoods and she realized she wanted her daughter to have a normal childhood as well," a family friend told The Daily Beast.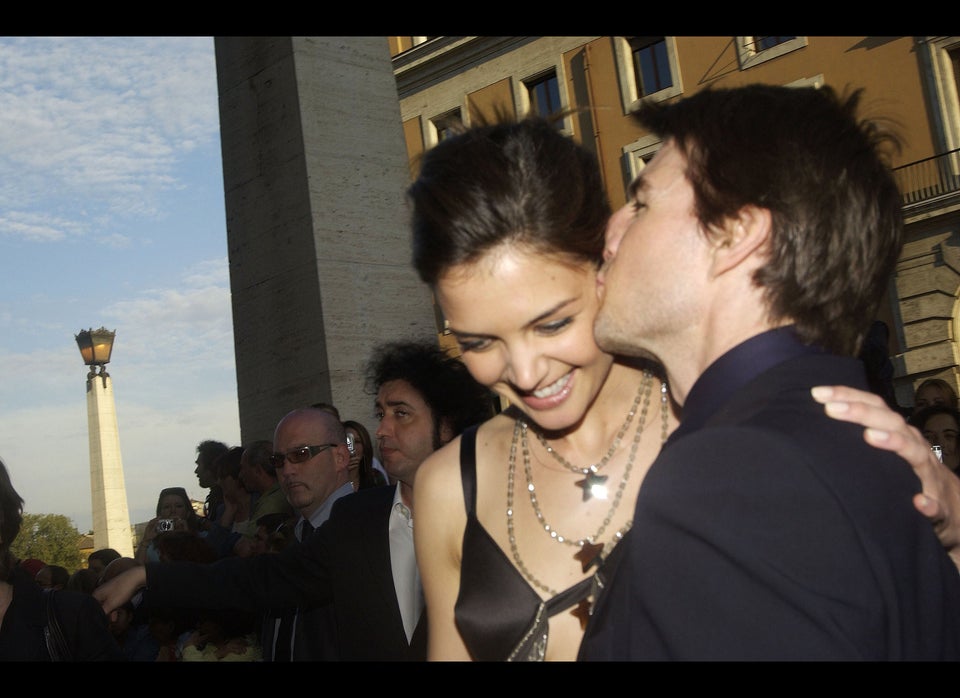 Tom Cruise & Katie Holmes