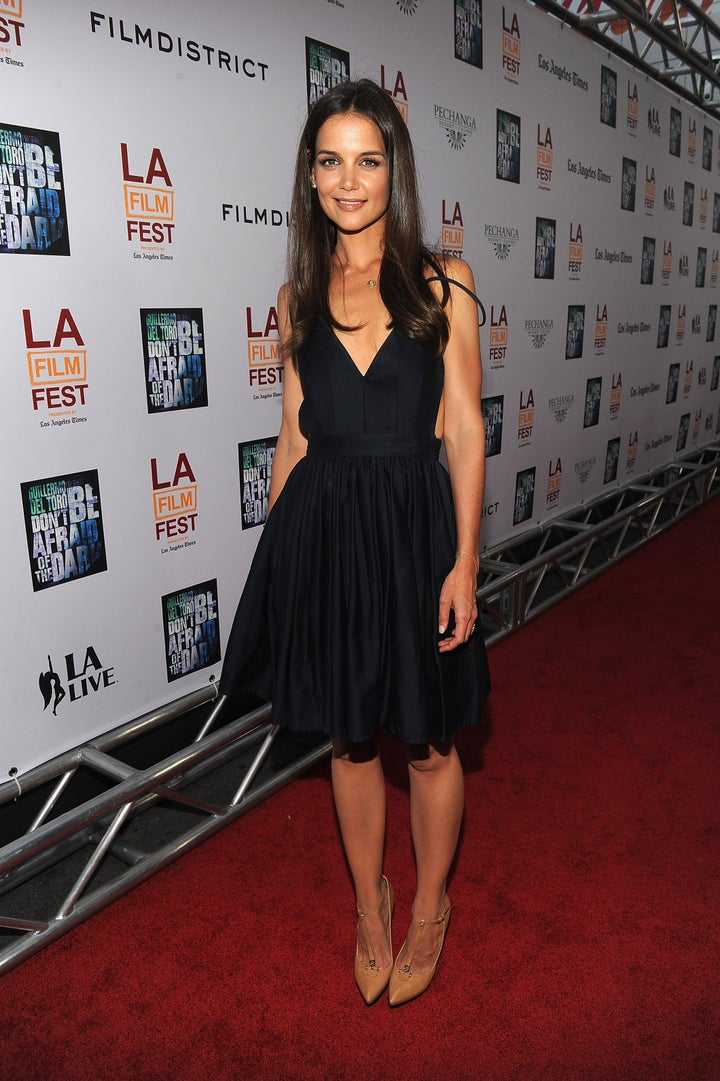 She may star in this summer's "Don't Be Afraid of the Dark," but Katie Holmes revealed she is afraid of certain nighttime creatures: raccoons.
The actress dropped by "The Tonight Show" to chat with Jay Leno and the pair got to talking about her aversion to the late-night prowler.
"I was recently sitting outside, and this raccoon comes right [up to me]," Holmes said. "I was expecting to be more afraid of me, and I'm staring at it, and he's staring back like he's gonna kick my butt!"
So what did Tom Cruise's wife do to make her unwanted visitor go away?
"I stood up, and I barked at him," she said. "And then he ran away!"
Moral of this story: if you ever find yourself face-to-face with a raccoon, just bark.
Related
Popular in the Community