In comparison to Cruise's reported $250 million fortune it seems like peanuts, but as RadarOnline reports, that doesn't count the "millions of dollars in jewelry, designer handbags and other gifts" given to her by the 50-year-old actor during the course of their five-year marriage.
Sources tell the website that Cruise was "extremely generous" to Holmes and lavished her with millions of dollars' worth of luxury goods.
"Tom gave Katie diamond earrings as a birthday gift one year that easily cost over $500k and he had custom design pieces made for her," explained the sources, who claim that the terms of the divorce state that Holmes is keeping all the jewelry, designer clothes and gifts Cruise gave her.
But Holmes wasn't with Cruise for the money, explains the source -- a claim supported by the fact that Holmes' primary concern apparently was to get out of the marriage as quickly as possible. Holmes reportedly went to great lengths to orchestrate her plans to relocate to New York, where she filed for divorce on June 29. The 33-year-old reportedly used disposable phones to contact lawyers when she was organizing the initial legal paperwork. Her covert planning was a success as Cruise was apparently blindsided by the divorce, but it appears that Holmes' disinterest in profiting handsomely from the marriage was the reason they were able to reach a settlement less than two weeks later.
"When it came time for the divorce, she just wanted it to be done quickly and with as little disruption to Suri's life as possible. Suri has always been Katie's number one priority and concern," explained the source.
Though Holmes may not be receiving spousal support from Cruise, her handbag and accessories collection would reportedly help keep her afloat if she was ever desperate enough to sell any of the ten Hermes bags purchased for her during her marriage. Not that Holmes needs Cruise's money -- she's a working actress who is scheduled to return to Broadway this fall in Theresa Rebeck's "Dead Accounts," and she's reportedly working on her first film project since the split, a movie titled "Molly," which she co-wrote and is co-producing. Holmes also makes a considerable amount of money off the residuals from her six seasons of "Dawson's Creek" reruns.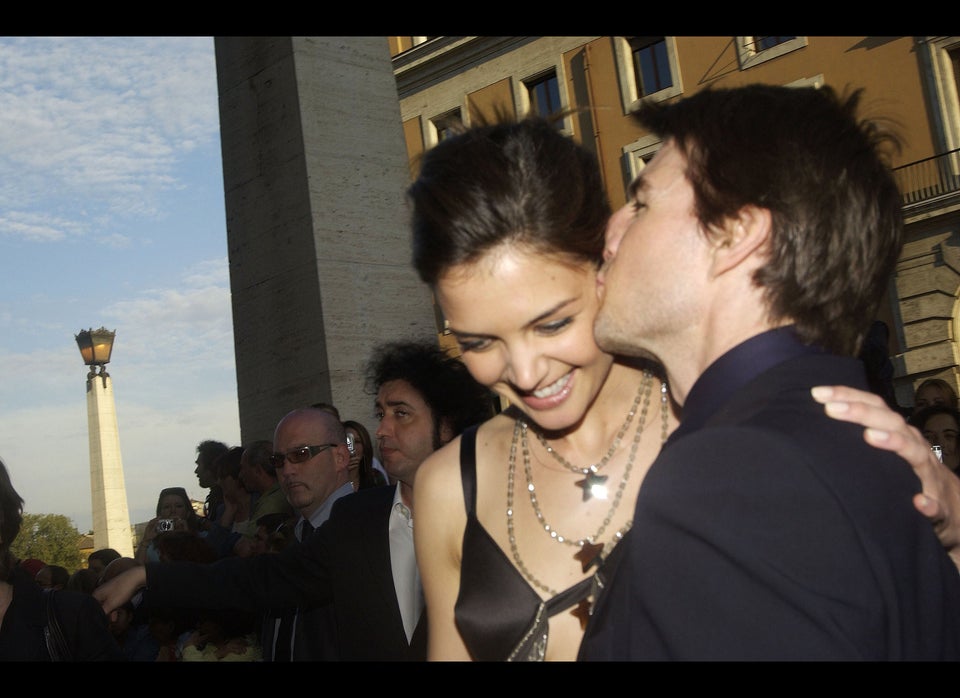 Tom Cruise & Katie Holmes
Related
Popular in the Community