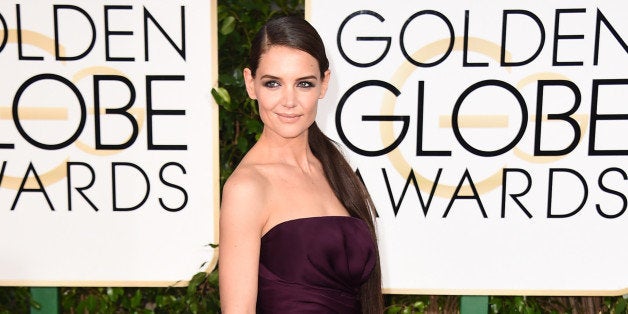 Lately, Katie Holmes' resume has languished in a sort of limbo. Supporting roles in already-forgotten tripe like "Jack and Jill" and "The Giver" belie the fact that Holmes' turns in "Go," "Wonder Boys" and "Pieces of April," for example, gave her film career one of the most promising starts of the early 2000s. Time has not been the kindest to Holmes' filmography since, but "Mania Days," which premiered at the South by Southwest Film Festival last month, signals the start of a fresh chapter for the 36-year-old actress.
Homes plays Carla, a poet with bipolar disorder who struggles to cope with her condition and understand its power. Carla's mother (Christine Lahti) often doesn't know how to help her, and when Carla admits herself to a psychiatric hospital in order to review her records, the hospital decides to deny her initial release. Stuck there, she meets a fellow New Yorker, Marco (Luke Kirby), who is also afflicted with bipolar disorder and romanticizes the creativity that the condition can inspire, awakening in Carla a sense of wonder that she didn't know she had. Their mercurial conditions make it difficult to navigate a life together outside of the hospital, especially once Carla discovers she is pregnant.
Bipolar disorder has lingered in the background of Oscar-nominated performances from Nicole Kidman ("The Hours"), Tom Wilkinson ("Michael Clayton") and Natalie Wood ("Splendor in the Grass"), but rarely is it the cornerstone of any film. Bradley Cooper's character in "Silver Linings Playbook" may represent the most well-rounded portrayal in recent memory, but the framework of "Mania Days" offers a rare exploration of the condition's erraticism. Written, directed, edited and scored by Paul Dalio, who suffers from bipolar disorder and sees himself in both Carla and Marco, the film spotlights the characters' peaks and valleys not as mere mood swings, but as a true emotional battle that rages inside of them.
Holmes and Kirby, best known previously for his role in "Take This Waltz," deal competently with that struggle, showcasing a heaviness that proliferates as the hospital, their parents and their unpredictable circumstances all work to keep Carla and Marco apart. After reuniting once released from doctors' care, they go off their meds and galavant through parks and fountains. Dalio captures the liberation of their unencumbered free minds with a heightened color spectrum. The effect doubles as an ode to the beleaguered artists who Marco champions as geniuses not in spite of their condition but because of it. Marco is inspired by the likes of Vincent van Gogh and Ernest Hemingway, to whom, among others, the film is dedicated.
But Holmes is the real treasure. She captures a gravitas that hopefully flags the second coming of her film career. If she devotes time to indies like this and avoids the disappointing studio fare that's commandeered her time in recent years, we may discover the Katie Holmes that's been buried for the better part of the last decade.
Before You Go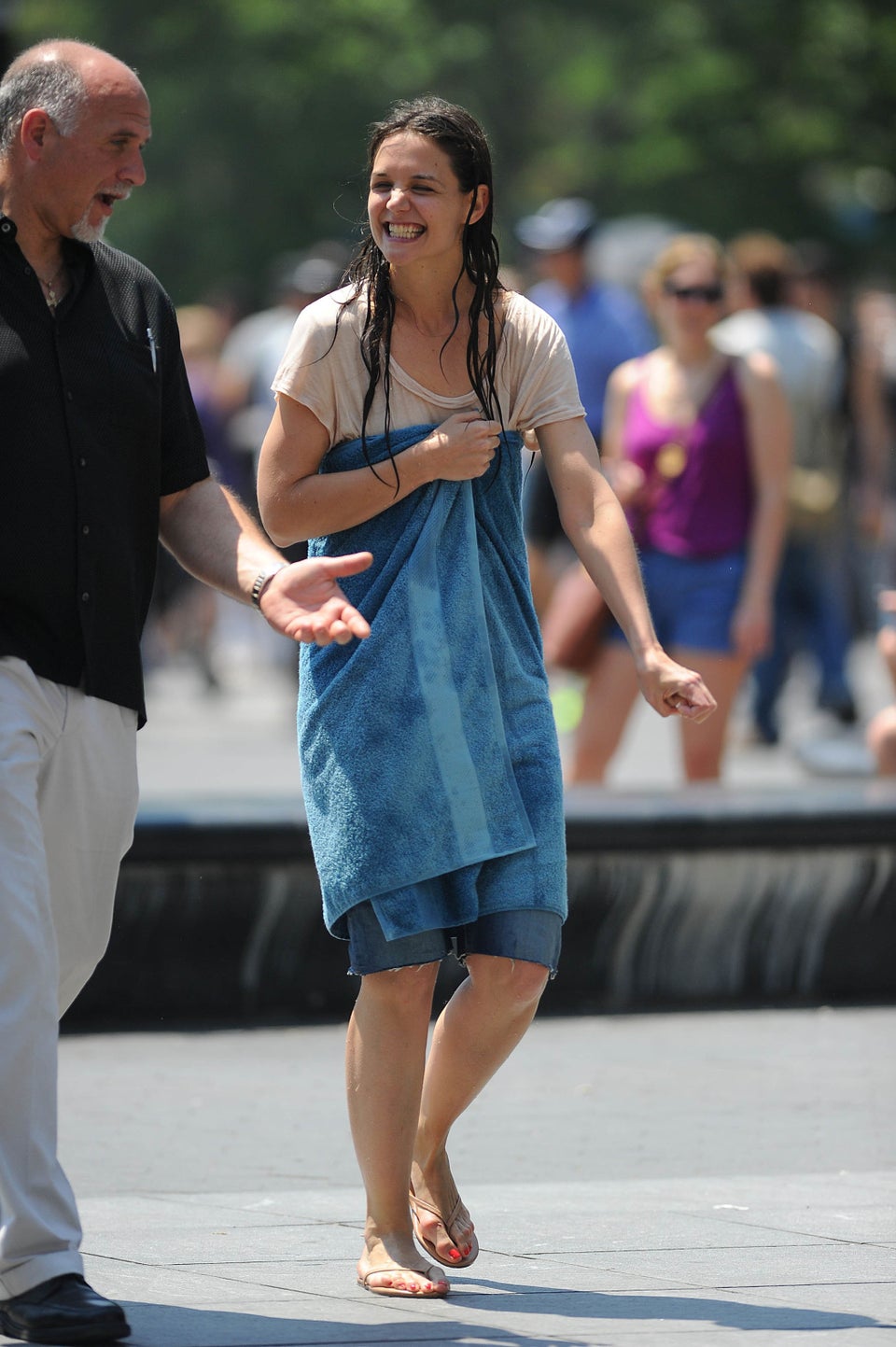 Katie Holmes On 'Mania Days' Set
Popular in the Community