Just about every teenager growing up in the '90s adored Katie Holmes' "Dawson's Creek" character Joey Potter. That tuck-behind-one-ear hairstyle is something we're still trying to recreate today. And now thanks to Holmes' latest role as Olay skincare ambassador, we've been busy slathering on serums to achieve her ageless beauty.
This isn't the first time Holmes has put her best face forward for a brand. She's fronted campaigns for Garnier, Bobbi Brown Cosmetics, Alterna Haircare and Ann Taylor. Yet, this partnership with Olay is particularly special for many reasons.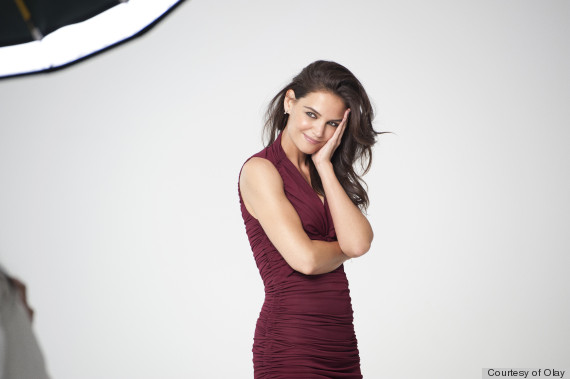 She burst with home state pride while visiting Procter & Gamble headquarters in Cincinnati, Holmes told HuffPost Style. She's thrilled to be representing a company that "spends a lot of time researching and standing in support of women," she added.
Like many of us, Holmes' first Olay memory goes all the way back to her childhood with seeing her grandmother use their classic moisturizer.
"She was very beautiful and had very beautiful skin. I remember the smell of the product and the look of the jar," she said. "It felt like it was so grown up and glamorous, and I couldn't wait to be grown up and glamorous so I could use it."
While Holmes believes that "using good products like Olay really do make a difference" in long-term skincare maintenance, she told us that the key to being beautiful starts from within.
"I look at women today and they're taking on so much in a great way and really making a difference in the world. But they're juggling a lot. You have to take time to be grateful for the things in your life, to celebrate the people in your life that you really love. And drink a lot of water!" she added.
So when exactly does a do-it-all woman like Holmes find time to reflect on these things? She explained: "I'm a reader... that to me is so relaxing and fulfilling. I also love taking a hot bath. And writing letters is a nice thing and a lost art. I do like to paint as well. I'm not good at it but I can do a version of [abstract art]."
Well, we would gladly add some zen to our homes with a Katie Holmes' original painting.
Watch the star share her "best beautiful" moments in the Olay commercial below!
Before You Go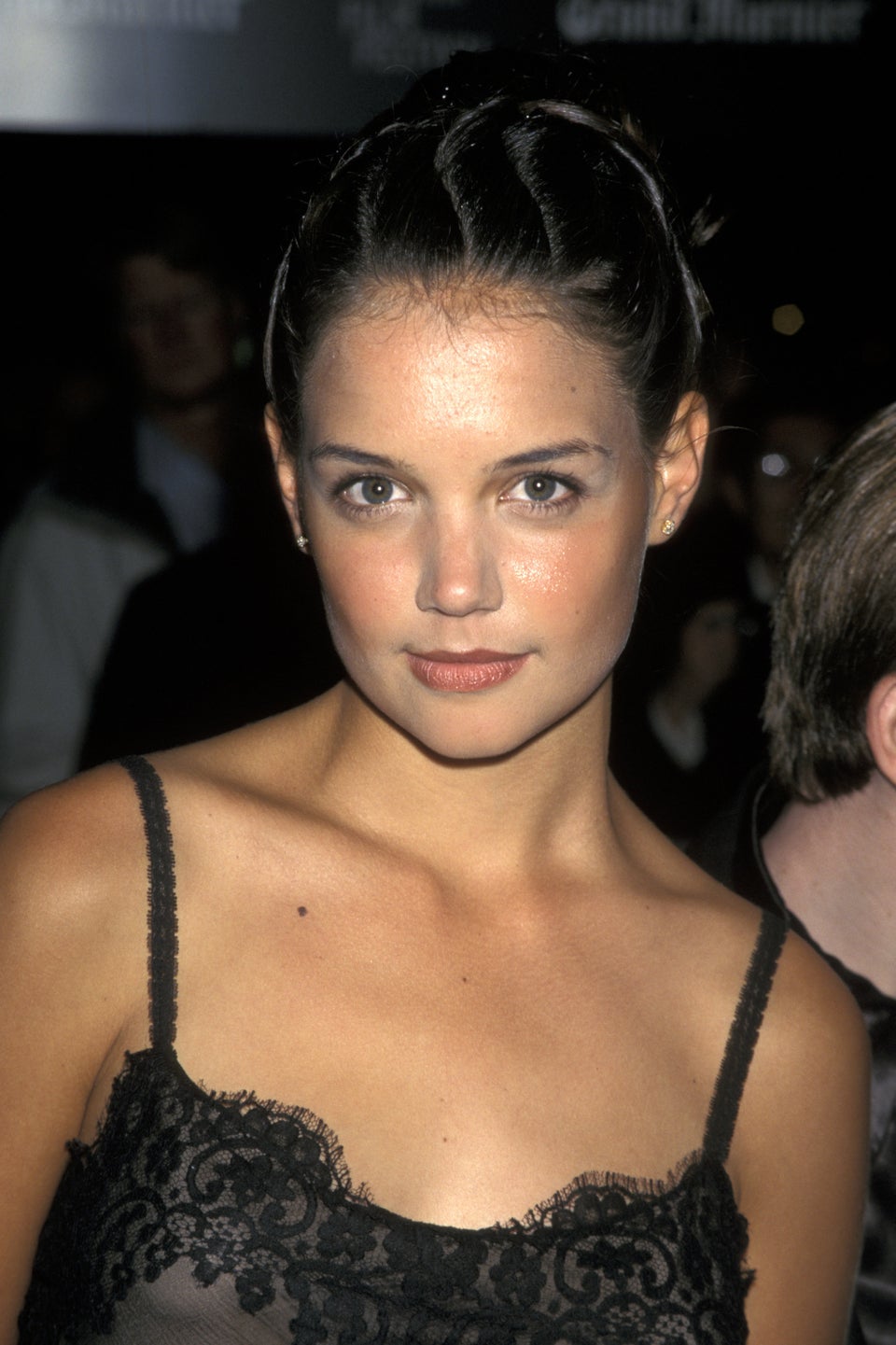 Katie Holmes' Style Evolution