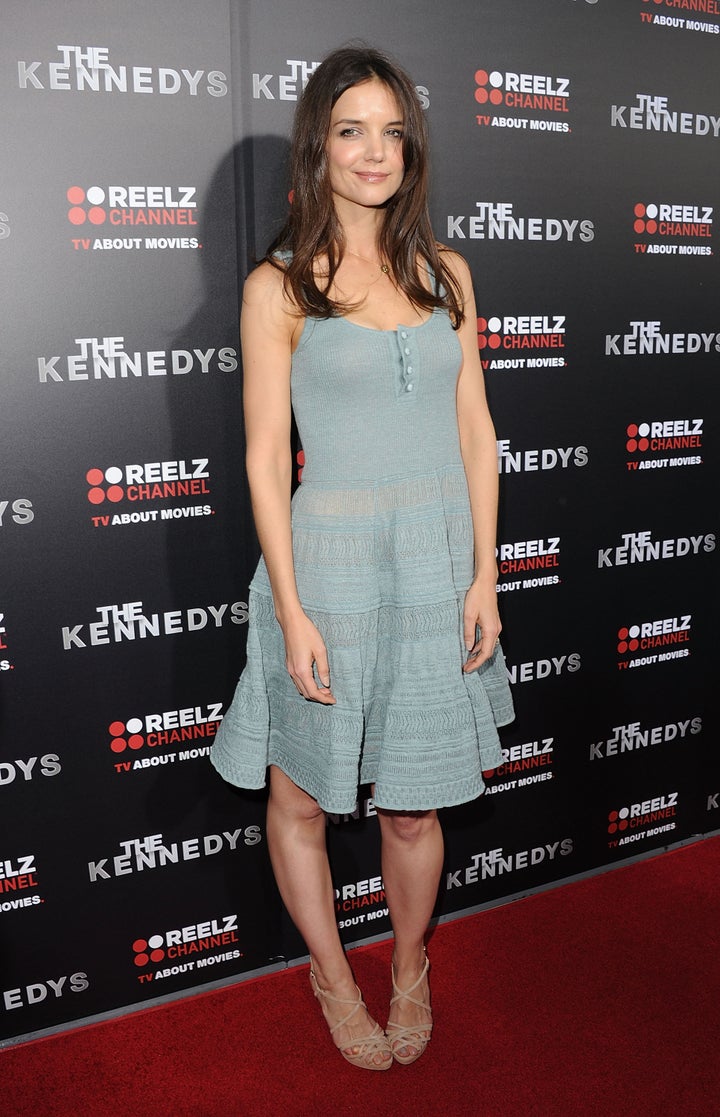 Katie Holmes is out in full force to promote her controversial new miniseries, "The Kennedys," and well, clear the air about a recent candy mishap.
"I had my idea of this lady, but I didn't realize the extent of what she did for our country and her influence on foreign policy, how she brought such elegance to the White House," Holmes said. "Her manners were impeccable. She created the idea of Camelot. She was so very wise. You never really know, playing a real character like that. The challenge was honoring her and also making it my own."
Meanwhile, she's also dealing with a far sillier media outcry: her four year old daughter's choice of gummi snacks. Speaking to Ellen DeGeneres in an episode of her show set to air Friday, Holmes explained the situation behind the photos snapped of Suri with some X-rated candy.
"Recently, I took her to get ice cream in New York at this place called Serendipity that we go to all the time," she said. "It's for kids. The clientele is children. We go in and we are waiting for a table and she grabs some gummies that are boy part gummies. I was horrified.
"They are called p-e-n-i-s gummies and they look like it," Holmes continued. "She was holding the box and I was like ok, wow we don't need that right now. Because I thought if I said put that back and then she's going to say, what is this? And I really didn't want to have that conversation. I was like, why are selling these here? This is for kids. And then it was on the cover of a magazine that I'm giving her those gummies."
Needless to say, Holmes quickly put them back on the shelf.
Calling all HuffPost superfans!
Sign up for membership to become a founding member and help shape HuffPost's next chapter