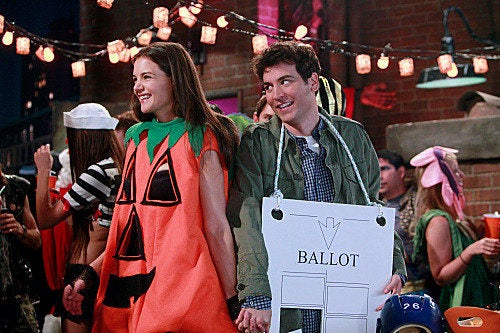 Back in his early mother-searching days, Ted Mosby fell for a gorgeous girl dressed as a pumpkin (to be fair, it was Halloween). Things went awry and he was unable to keep in touch with her, so every year he'd go to the same costume party, in the same costume, hoping she'd show up. No dice, of course.
Fans of "How I Met Your Mother" loved the story, but one major question remained: who was this so-called Slutty Pumpkin? What did she looks like, and what was her allure? It's been a mystery for years, but finally, it shall be answered.
As previously announced, Katie Holmes will guest star on the show in that alluring decorative squash role, finally putting a face to the jack-o-lantern. Now, CBS has released the first photos of the star, and we have to say, standing next to Ted in his hanging chad costume (inspired, of course, by the 2000 election), we have to say that we can see the magic between them. Ahh, haunted memories.
The episode airs October 24th.
PHOTOS: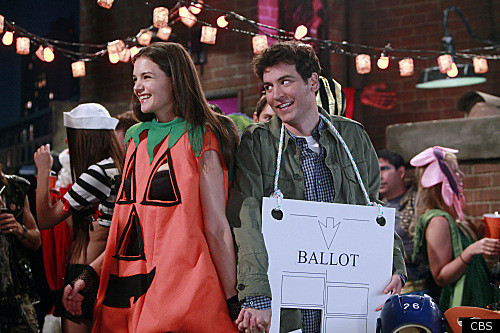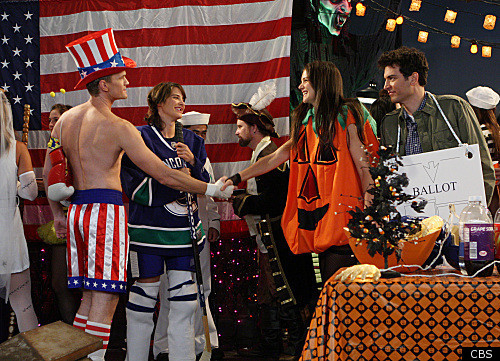 REAL LIFE. REAL NEWS. REAL VOICES.
Help us tell more of the stories that matter from voices that too often remain unheard.