Earlier in the day on Tuesday, the Broadway actress pulled a tan sweater and a fedora over her slinky red dress and tan booties to meet a friend for breakfast.
And later, Katie left a hotel with Suri having changed into a belted pink floral jumpsuit, which she topped with what appears to be the same tan cardigan, and what's definitely the same tan booties.
We're feeling ambivalent about Katie's looks; while the jumpsuit is definitely chic, the mish-mash of fabrics on the other outfit is a little questionable.
But that's just our opinion! Check out the pics below and tell us what YOU think.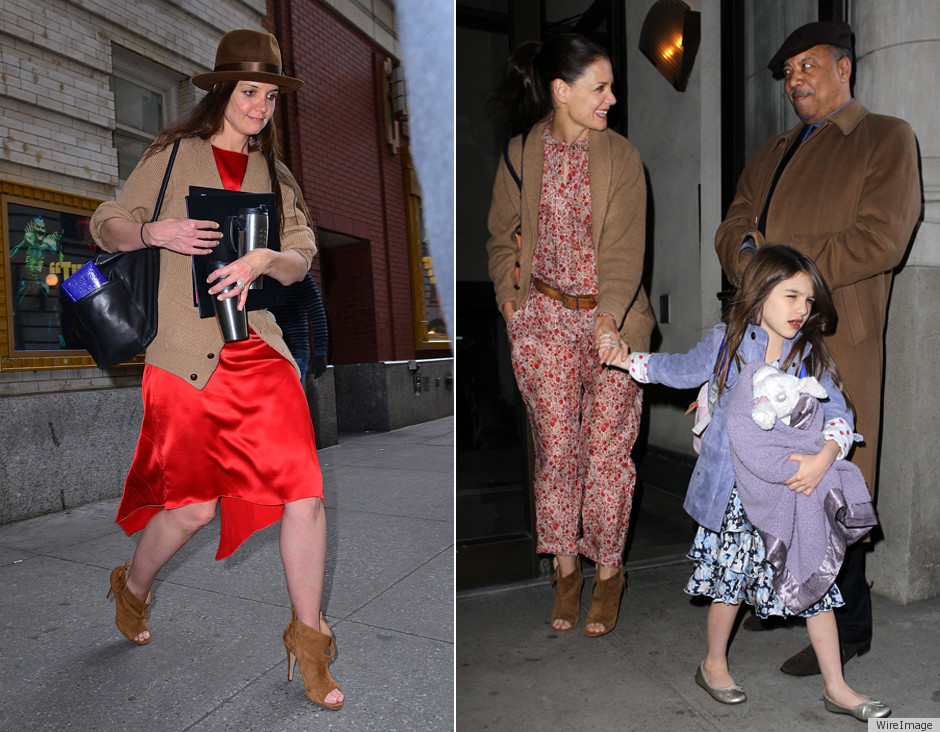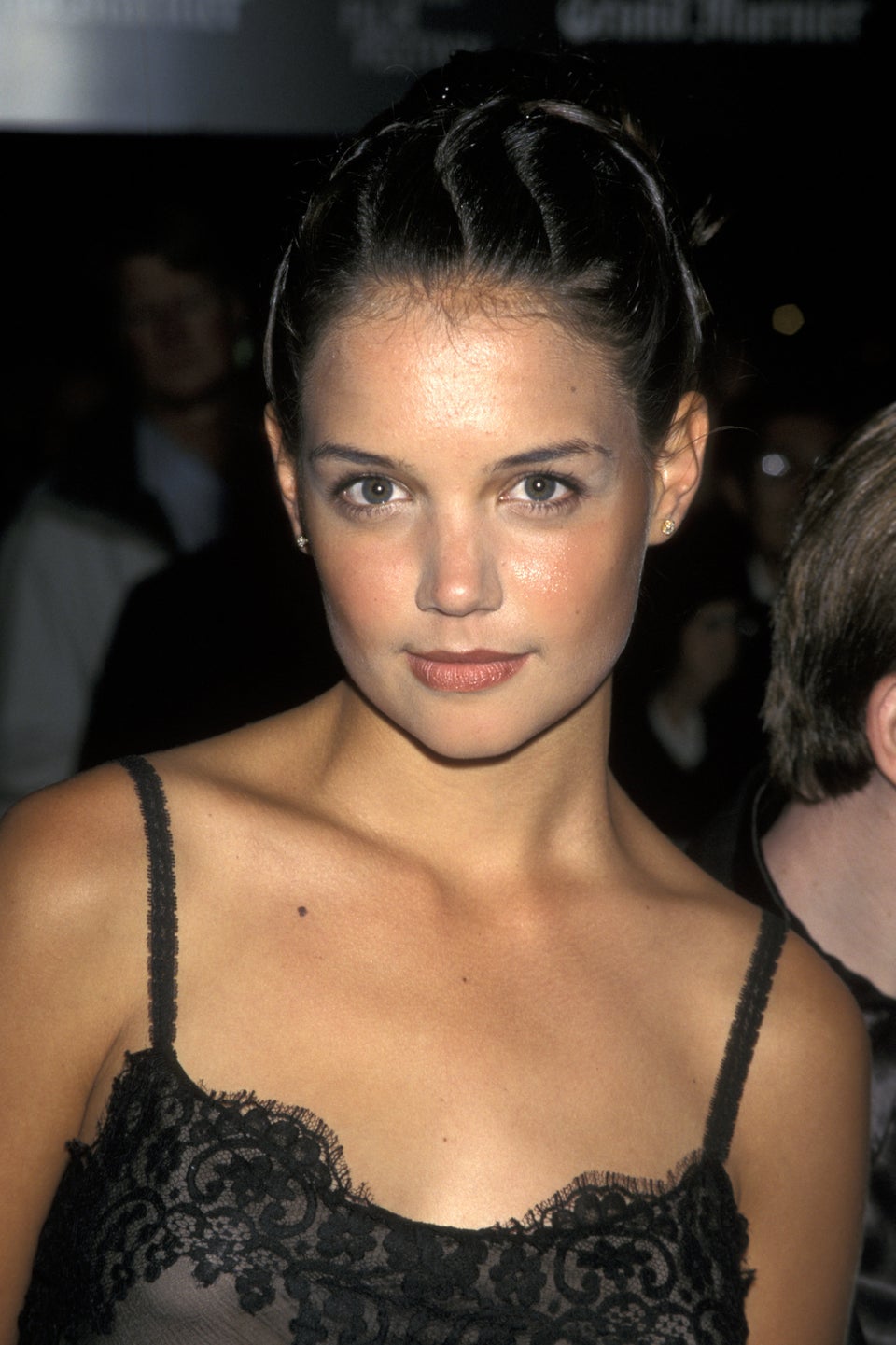 Katie Holmes Style Evo (CLONED For HuffPost Style)