 Details about Tom Cruise's settlement with Katie Holmes have emerged. TMZ reports that divorce documents filed in court show that Holmes will get child support, but no spousal support, and close to nil of her estranged husband's $250 million fortune, as per their prenuptial agreement.
According to the papers, Cruise, 50, will pay Holmes, 33, a total of $4.8 million over the next 12 years, which breaks down into $400,000 per year in child support for 6-year-old daughter Suri until she turns 18. The settlement also holds Cruise responsible for any expenses that Suri may incur, like health, dental and tuition costs, and prohibits Suri from attending a "residential school" of any sort -- including ones like the Sea Org Scientology school the "Mission Impossible" actor was allegedly eyeing for Suri.
In recent months, Holmes and Suri have become New York's most photographed pair. Holmes appears to be setting up a proper New York lifestyle for the two of them; she moved into a luxury apartment at the Chelsea Mercantile building and has reportedly enrolled Suri in nearby private school Avenues for the fall.
Holmes reportedly blindsided Cruise when she filed for divorce on June 29; the pair reached a settlement in record time, less than two weeks later. Their divorce was officially finalized on Wednesday.
"We are committed to working together as parents to accomplish what is in our daughter Suri's best interests," the former couple of five years said in a joint statement in the wake of their divorce news.
"We want to keep matters affecting our family private and express our respect for each other's commitment to each of our respective beliefs and support each other's roles as parents."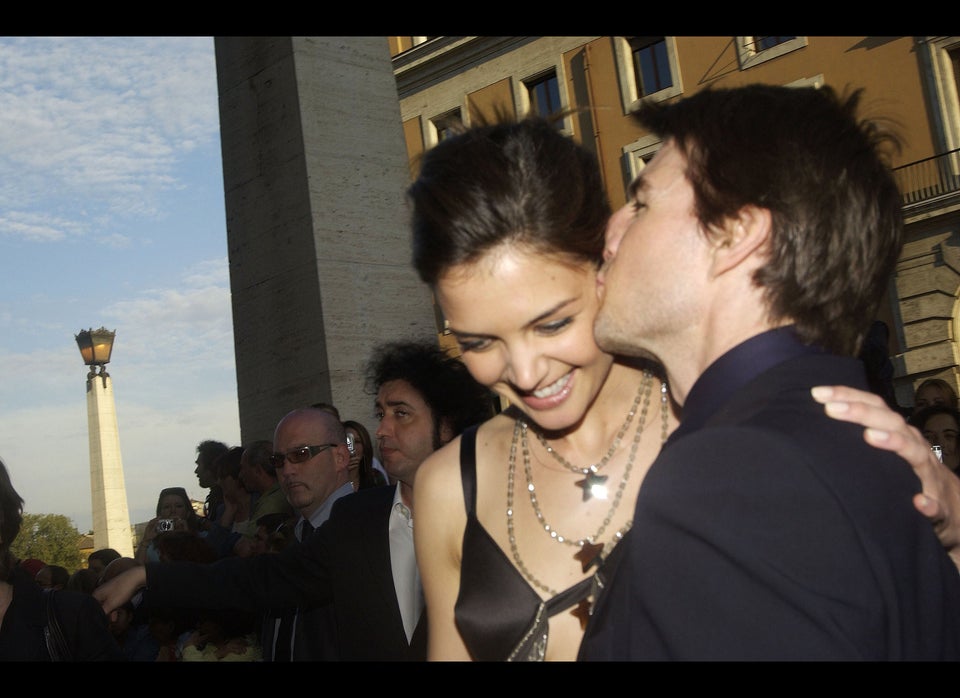 Tom Cruise & Katie Holmes
Related
Popular in the Community