A Nashville woman has been charged with attempted murder after she allegedly shot at a homeless man who asked her to move her Porsche.
Police said 26-year-old Katie Quackenbush shot Gerald Melton, 54, during the early morning hours of Aug. 26.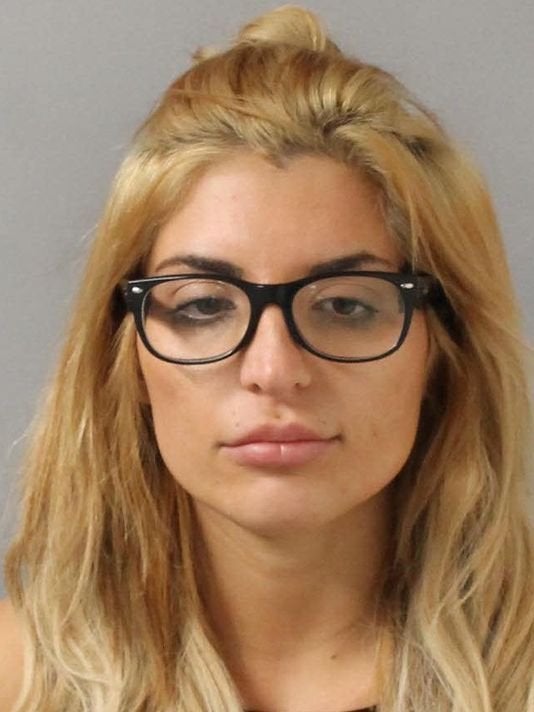 The incident started around 3 a.m. when Melton was trying to sleep on the sidewalk.
Police said Melton asked the driver of the Porsche, later identified as Quackenbush, to move the vehicle. The two started arguing, "with both parties yelling at each other," but eventually Melton walked back to where he had been attempting to sleep, police said.
Quackenbush allegedly got out of the Porsche with a gun and fired two shots at him, one of which hit Melton in the abdomen. She then fled the scene in her Porsche, according to the release. A police spokesman told HuffPost that Quackenbush was with another woman who is not facing charges in the case. 
Melton was critically wounded and remains hospitalized at Vanderbilt University Medical Center.      
Quackenbush was charged with attempted murder Monday evening with bond set at $25,000. She was later released from jail, according to local station WTVF.
Her father, Texas attorney Jesse Quackenbush, claimed that his daughter shot Melton out of self-defense. He said she only intended to fire warning shots, not hit Melton.
Her father released an official statement to WTVF.
"The two women were actually acting in self defense. The man was always on his feet and not asleep as someone apparently has alleged and had accosted a group of very young women and nearly became physical with one. He then approached the white Porsche (not Lexis) with two female occupants and started verbally accosting them threatening them because their music was too loud for him to sleep...

"The driver fired a round as a warning to scare him away as he came at her. He kept coming and she fired a second round, again intended to scare him away. They quickly got back into the white vehicle and left, not knowing that the man was hit by the warning shots. Both girls contacted the police and DA shortly after the incident and have always agreed to cooperate fully with the investigation."
"She's never done anything like this in her life," he told the paper. "She had an eyewitness in the front seat."
In October, 2013, the Amarillo Police Department arrested her on a misdemeanor domestic violence-related assault charge, which was dismissed six months later.
Last December, she was arrested in Potter County, Texas, and charged with misdemeanor assault. That case is still pending. 
Calling all HuffPost superfans!
Sign up for membership to become a founding member and help shape HuffPost's next chapter
BEFORE YOU GO
PHOTO GALLERY
Very Memorable Mug Shots