For 16-year-old Katie Stagliano, it started simply enough. When she was in third grade, she planted a cabbage seedling she was given as part of a school gardening project in her backyard and watered it every day, watching it grow until, finally, it had ballooned to a massive 40 pounds.
Recognizing that the cabbage was special, Stagliano donated it to a soup kitchen in her hometown of Summerville, South Carolina, where it was cooked up with ham and rice, and served to low-income individuals, helping to feed more than 275 people.
After seeing the impact of just one seedling, the then-9-year-old was hooked and, using a plot of land donated by her elementary school, she created a community garden aimed at feeding the hungry as well as getting more classmates excited about gardening.
Today, according to a 2014 Time magazine article, that garden is responsible for supplying 3,000 pounds of donated produce to local charities.
In addition, her Katie's Krops initiative raises funds in order to offer grants enabling young people to follow in her path, growing crops that can feed the hungry in their own communities. According to Time, the nonprofit organization backs 80 gardens in 29 states.
"I know that hunger is way too big for one person to take on, but you never know what can grow from just one thing," Stagliano explained to NationSwell.
And that's not where her efforts to feed the hungry end.
After the Summerville area's only soup kitchen shut down due to financial problems, the teen took matters into her own hands, hosting monthly Katie's Krops dinners that offer a hot, fresh and healthy meal to an average of 100 diners per event.
Stagliano's work has not gone unnoticed. In 2012, she was recognized with a Clinton Global Citizen Award. And last year, the University of South Carolina Press published a picture book Stagliano wrote, titled Katie's Cabbage. The book tells the story of how she got started gardening and helping others, in the hope that it will inspire others to do the same.
Before You Go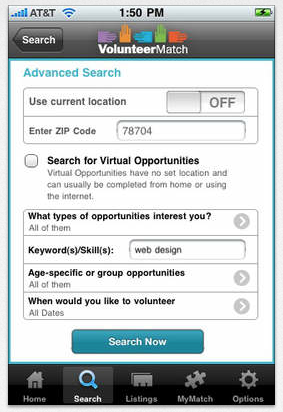 10 Charity Apps That Make Giving Part of Living