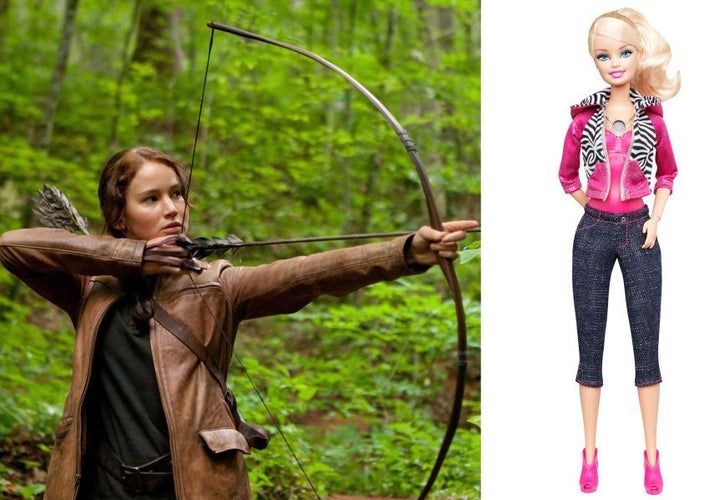 We've seen the nail polish, the fake eyelashes, the t-shirts, the jewelry, the action figures, and just about everything else Katniss-related that's been released recently, but the latest in a long line of Hunger Games merchandise caught us a little off guard. The newest must-have for HG fans is -- drumroll, please -- a Katniss Everdeen Barbie doll!
Mattel will be releasing a Barbie of everyone's favorite fierce female this April, according to EntertainmentEarth.com. The announcement has spurred both excitement and raised eyebrows, and critics have been quick to point out that the strong character of Katniss seems out of line with all that Barbie represents. Crushable said: "It's hard to imagine little kids reenacting the bloody combat of the Hunger Games in Barbie's Malibu dream house."
Few details have been released so far -- we know that she'll be wearing one of Katniss's signature outfits, but which one remains a mystery. However, we do know that Barbie lovers and/or Katniss fans can pre-order the doll for $28.
What do you think of the new Katniss Barbie? Would you buy one? Tell us in the comments below or tweet @HuffPostTeen!
Related
Popular in the Community