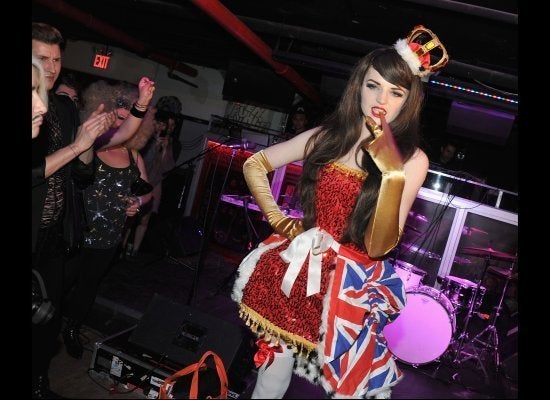 Apparently it ain't over till the royal burlesque dancer strips down for Playboy.
Lest you forget about Kate Middleton's stripper cousin, Katrina Darling is considering posing nude for a Playboy spread. According to British tabloid Now (i.e. giant grain of salt), "Katrina's enjoyed some success in the US following her burlesque performances and now she's attracted the attention of Playboy." Now's "source" adds, "She hasn't agreed to do it yet, but it'd be hugely embarrassing for Kate."
Her dancing career has taken off so much (so to speak) that she quit her day job as a portfolio analyst at Barclays.
Katrina doesn't seem to be on the short list.
See Kate and Pippa's cousin, Katrina Darling, performing her "God Save The Queen" act: