The media delighted in learning that Kate and Pippa Middleton, those paragons of ladylike elegance and propriety, have a burlesque dancer for a cousin.
Darling, who spends daylight hours working for Barclays in London, stripped down on Tuesday night at basement nightclub W.I.P. According to the Daily Beast (and plenty of pics, which you can see below), she began the act in British royal regalia, with gold elbow-length gloves, a red sequin dress with gold tassels and a miniature crown atop her head.
Of course once things got going, the gloves and the dress came off, leaving only a strategically-placed set of royal pasties.
She didn't discover the connection until after Catherine and Prince William were engaged.
Alas, neither Kate nor Pippa was in attendance last night. But a photographer was -- check out snaps of Katrina's "God Save The Queen" act below. See any family resemblance?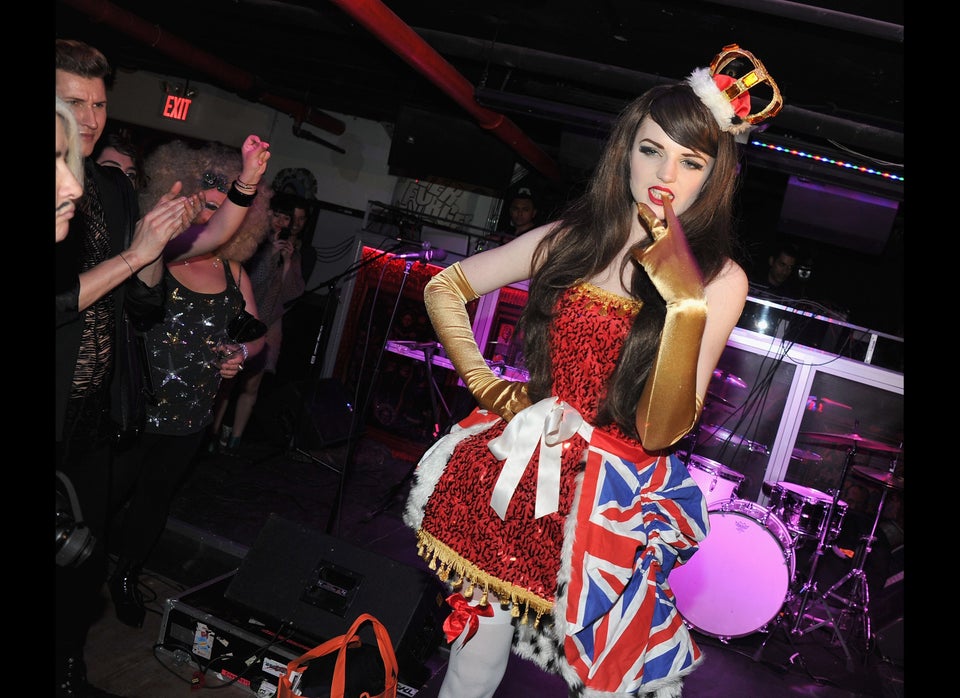 Katrina Darling