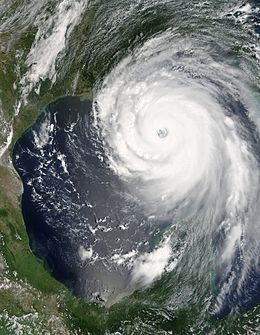 Summary.  Hurricane Katrina hit eleven years ago.  Population of the City of New Orleans is down by over 95,000 people from 484,674 in 2000 to 389,617 in 2015.  Almost all this loss of people is in the African American community.  Child poverty is up, double the national average.   The gap between rich and poor in New Orleans is massive, the largest in the country.  The economic gap between well off whites and low income African Americans is widening.   Despite receiving $76 billion in assistance after Katrina, it is clear that poor and working people in New Orleans, especially African Americans, got very little of that help.   Here are the numbers.
44           Over two of every five children in New Orleans lives in poverty about double the national rate.   The current rate of 44 percent is up 3 percentage points from 1999 and up 12 points from 2007.   Overall, there are 50,000 fewer children under the age of 18 living in New Orleans than there were in 2000.  In 2000 there were 129,408 and the latest numbers have dropped to 79,432 according to the Census figures reported by The Data Center.  
2,000     Black median income in New Orleans rose from $23,000 in 2005 to $25,000 eight years later while white median income rose by $11,000 from $49,000 to $60,000 during the same time.
6,811     White population of New Orleans is down from 128,871 in 2000 to 122,060 in 2015 according to The Data Center. 
7,023     Hispanic population in New Orleans grew from 14,826 in 2000 to 21,849 in 2015.   There has been significant growth in the Hispanic population in metro New Orleans area from 58,545 in 2000 to 109,553 in 2015 mostly in Jefferson Parish.
95,057   The population of the City of New Orleans is 95,057 less in 2015 when it was 389,617 compared to 2000 when it was 484,674, according to the Data Center.   
95,625   There are 95,625 fewer African Americans living in New Orleans (Orleans Parish) now than in the 2000 Census, according to Census figures reported by The Data Center.   The percentage of New Orleans that is African American has dropped from 66 percent to 58 percent.  Overall African American population in New Orleans dropped from 323,000 in 2000 to 227,000 in 2015.   Black residents of New Orleans continue to be unfairly and disproportionately stopped and searched by police and also more likely to be arrested for marijuana use than other residents.  That situation is even worse for other New Orleans metro residents as Gretna Louisiana, just across the Mississippi River, was recently cited as the arrest capital of the entire nation. 
76 Billion dollars came to Louisiana because of Katrina.  This information makes it clear who did NOT get the money.
Special thanks to The Data Center a terrific source of information showing how the community is doing.  
REAL LIFE. REAL NEWS. REAL VOICES.
Help us tell more of the stories that matter from voices that too often remain unheard.