 After just three days, Katt Williams is coming out of retirement.
"Katt is definitely NOT retiring. He will be moving forward with the tour... Friday is Texas, Saturday New Orleans, and on to Alabama," a representative for the comedian told TMZ. "The reason why he made remarks was due to him feeling totally disrespected by all the things that happen to him in the city of Seattle. He had a moment where he felt very unappreciated. He now just wants to move forward from those unfortunate events and give his fans outstanding shows from this point forward."
A message on Williams' Facebook page reiterated the "unretirement" announcement, reading: "Don't miss Katt this Friday in Houston and Saturday in NOLA! Yes, he WILL be there!"
On Monday, Williams first told Seattle's KOMO News that he is retiring from stand-up after a bout of bizarre behavior and multiple run-ins with the law.
"I'm just gonna go ahead and announce my retirement from stand-up, I'm kinda done," Williams told KOMO. "I've discussed it with my kids, I wasn't gonna do in the middle of a Seattle street, I was going to go to Los Angeles and do it in the offices of ICM or LiveNation."
Although he might be showing up to future comedic performances, Williams was a no-show at his arraignment on Thursday.
Williams was arrested Sunday after a bar dispute in Seattle. He was scheduled in court Thursday, but his attorney told the judge that the comedian was under the impression he did not need to make an appearance and went back to California instead, the Seattle Times reported. Assistant City Attorney Jennifer Miller plans to charge Williams on Thursday with two counts of fourth-degree assault, according to the newspaper.
The "Pimp Chronicles" comedian's problems started six years ago, notes E! News, but have escalated recently.
Williams was bailed out on Monday morning by rapper Suge Knight, who is acting as his tour manager.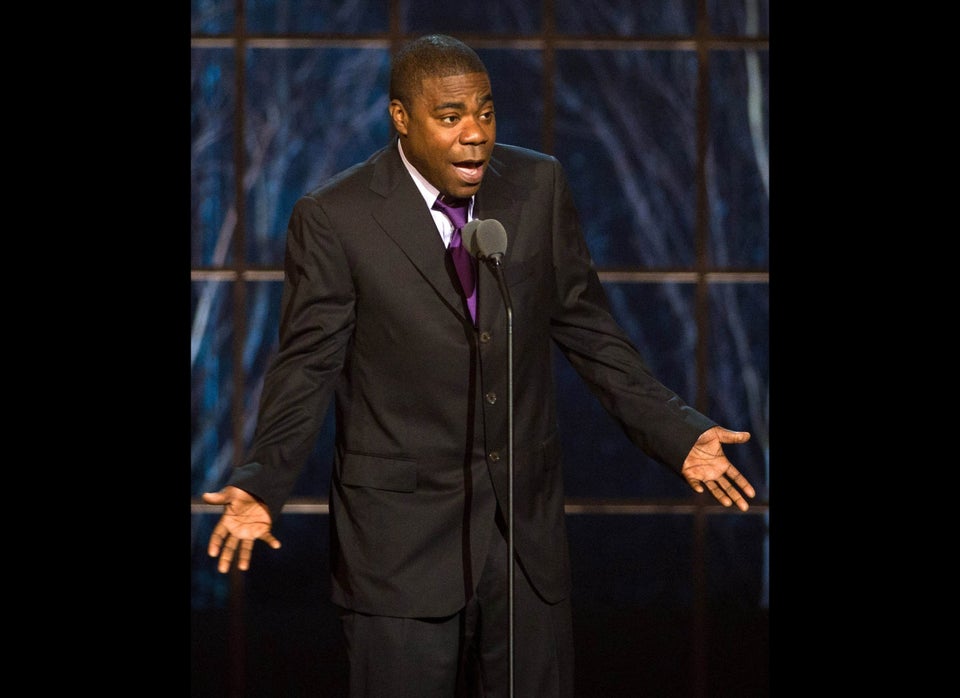 Comedians 'Crossing The Line'