You may know Katie Otto as the firecracker of a character on ABC's "American Housewife." But Katy Mixon, the actress who plays her, says she's nothing like the woman she portrays. At all.
"I think the main thing I tap into is I'm a person that tells it like it is," Mixon told HuffPost at Build Series. "If I've got a situation, we're going to look somebody in the eye and we're going to talk about it. Katie Otto is, in a way, that type of person. That's what I latch onto when approaching her. That's really all we really got in common."
Mixon has been a growing force on the small screen in recent years. She starred in HBO's "Eastbound & Down" for four seasons and also played Melissa McCarthy's sister on "Mike & Molly" from 2010-2016. As soon as she read the script for "American Housewife," the Pensacola, Florida, native knew it was the right fit.
On "American Housewife," Mixon plays a mother of three who lives with her husband in a wealthy Connecticut suburb. She's confident. She's unapologetic. Even unconventional. She stands out in a sea of other women in the neighborhood.
Now in its second season, "American Housewife" has maintained a steady stable of viewers in its Wednesday night time slot. Mixon credits the show's success to the relatable nature of her character. She's juggling it all ― and is by no means perfect.
"I read that first page of the pilot back in 2016. I had just finished 'Mike & Molly' and four days later, walked into 'American Housewife.' But I read the first page … I was like, 'I get her.' I don't know how I get her, but I get her."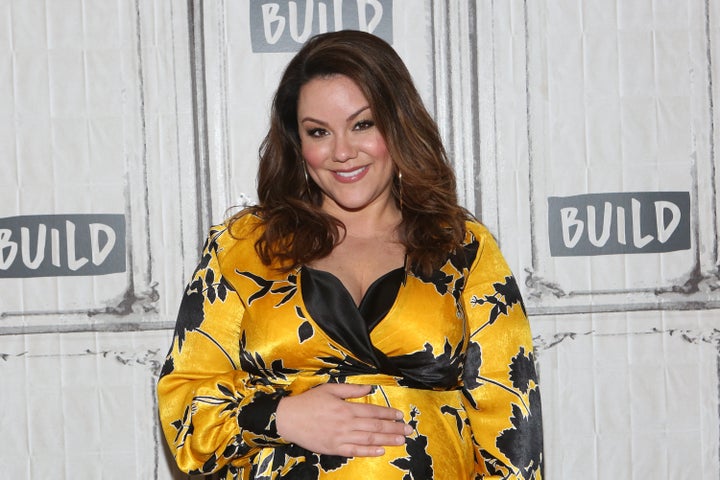 Sarah Dunn, the creator of "American Housewife," based the Katie character in part on her own life and experiences. But Dunn is also a far cry from Mixon.
"In real life, I'm very different from Sarah Dunn. She's from the North. I grew up in the South. I wear big hoop earrings. I love me some makeup and that's not her at all," Mixon said.
But Mixon said she embraced the character immediately, especially following her six-year stint on "Mike & Molly."
"I went from Victoria ― a stoned pothead who liked to drink with a lot of makeup and she showed her cleavage a lot — to Katie Otto, who has three children, hardly wears any makeup and doesn't care about her appearance."
Another way Mixon differs from her character? While Katie Otto has opened up about her weight on the show, it's not something that Mixon is concerned about in her own life.
"My whole thing with whole weight situation is ― it is what it is. It's never been my identity," Mixon said. "I've been clearly a size 2, a size 14, a size 10, a size 8. And now I don't know what I am. Truly. But the whole thing is — that's a real insecurity. Of course, I have my own insecurities. Everybody, no matter who you are and no matter what gender you are, no matter where you come from — everybody relates to insecurity. That's what I've tapped into in relating to her."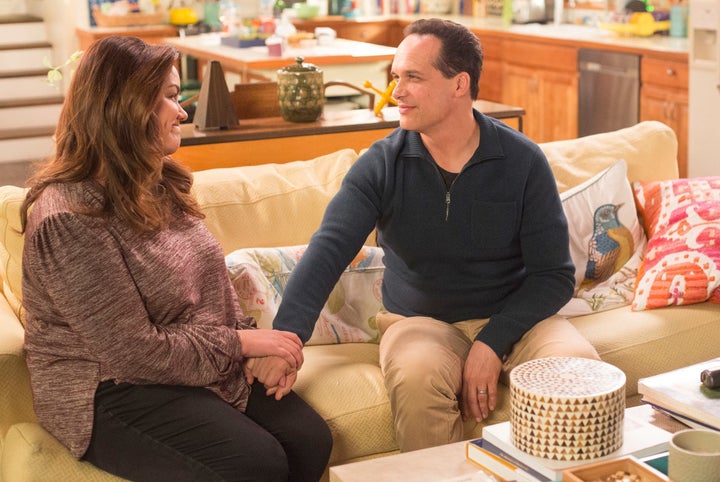 Mixon has been pregnant throughout Seasons 1 and 2 of "American Housewife." She and her fiancé, Breaux Greer, are new parents to a baby boy named Kingston. Now, Mixon is expecting again ― this time with a girl. Needless to say, she's been busy ― and it's made for some interesting TV shooting.
"I film about 65 hours a week. I have to film between 25 and 30 scenes in five days. So, I've been doing it while pregnant, too, for the last two years. I'm seven months pregnant with my our little baby girl and I gave birth to our baby boy last May. So it's all I've ever known. That's been my world. And I'm filming. I gotta film till the end of March and then I'm done. It's the craziest, most wild experience of my life, but it's just incredible."
Going forward, Mixon says Katie Otto and her family are bound to get into more predicaments and will certainly face some challenges on the series. But like with any good comedy, the characters and the situations will likely make you laugh along the way.
"It's all good. If you're not getting it perfect, life is still going to go around. The world still turns. It's going to be OK," Mixon said. "Tomorrow is a new day."
Perhaps that's another thing both Katy Mixon and Katie Otto can agree upon.
"American Housewife" airs Wednesdays at 9:30 p.m. ET on ABC.
Support HuffPost
The Stakes Have Never Been Higher