We all know that Katy Perry kissed a girl and she liked it, but the singer recently said she's done "more than that."
"I'm just a singer-songwriter, honestly. I speak my truths and I paint my fantasies into these little bite-size pop songs. For instance, I kissed a girl and I liked it. Truth be told, I did more than that," she told the crowd, referencing her 2008 hit "I Kissed A Girl."
Perry, who grew up in a strict Christian family, continued: "How was I going to reconcile that with a gospel-singing girl raised in youth groups that were pro-conversion camps? What I did know is that I was curious and even then I knew sexuality wasn't as black and white as this dress."
The songstress mentioned that while she hasn't "always gotten it right" throughout her career, she knew her first major single "started a conversation and a lot of the world seemed curious enough to sing along to."
Perry then opened up about her religious upbringing, noting that while she was growing up "homosexuality was synonymous with the word abomination."
Then, as she said, she found her gift, which introduced her to "people outside my bubble" and essentially opened her eyes to the life experiences of others.
"These people were nothing like I had been taught to fear," she said. "They were the most free, strong, kind and inclusive people I have ever met. They stimulated my mind, and they filled my heart with joy, and they danced with joy while doing it. These people are actually magic, and they are magic because they are living their truth."
After poking fun at her own "whip-cream-tits-spraying" pop princess persona of years past, Perry said, "No longer can I sit in silence. I have to stand for what I know is true and that is equality and justice for all, period."
Following the ceremony, Perry tweeted her excitement over receiving the award.
"I will never cease to be a champion, an ally, a spotlight and a loving voice for all LGBTQ-identifying people," she wrote.
Watch her full speech in the video above.
Before You Go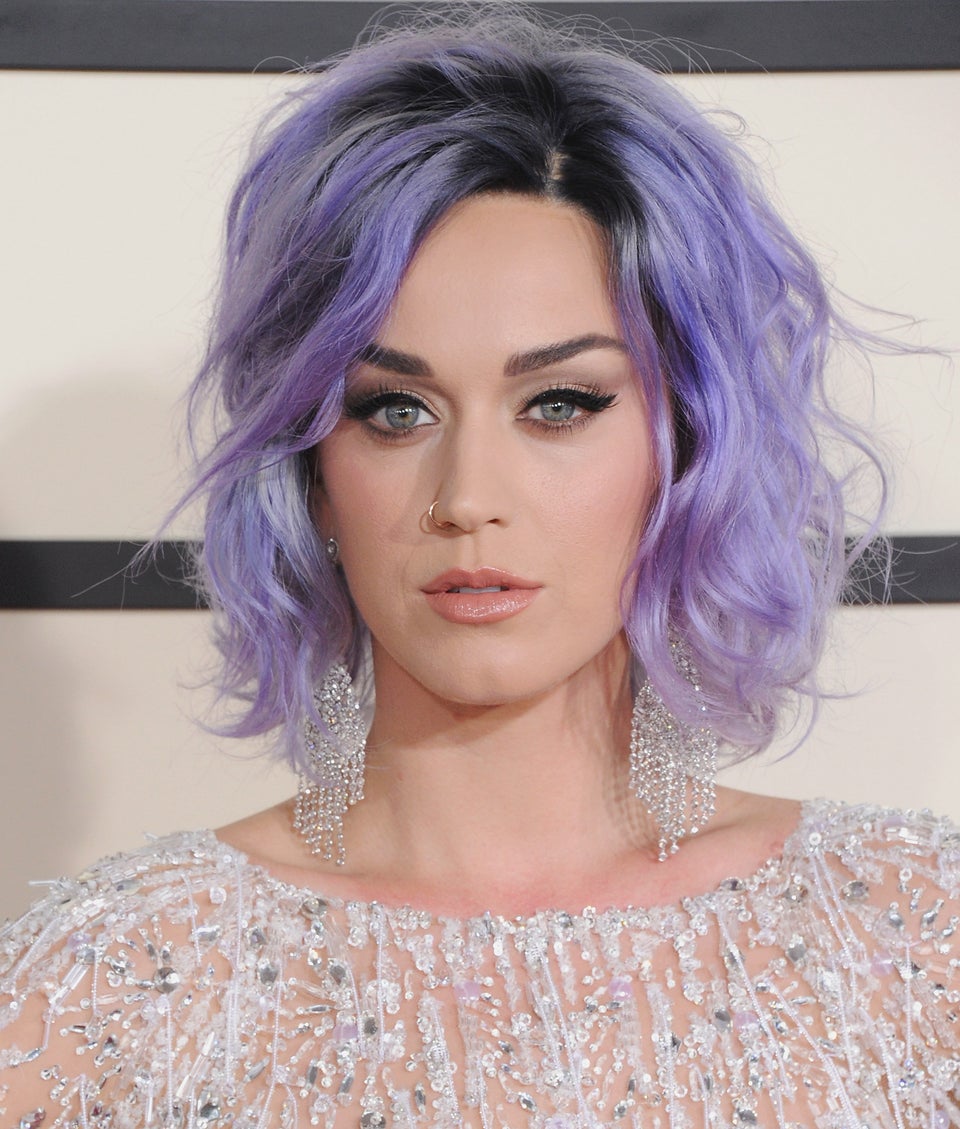 Katy Perry's Hair Colors Through The Years
Popular in the Community