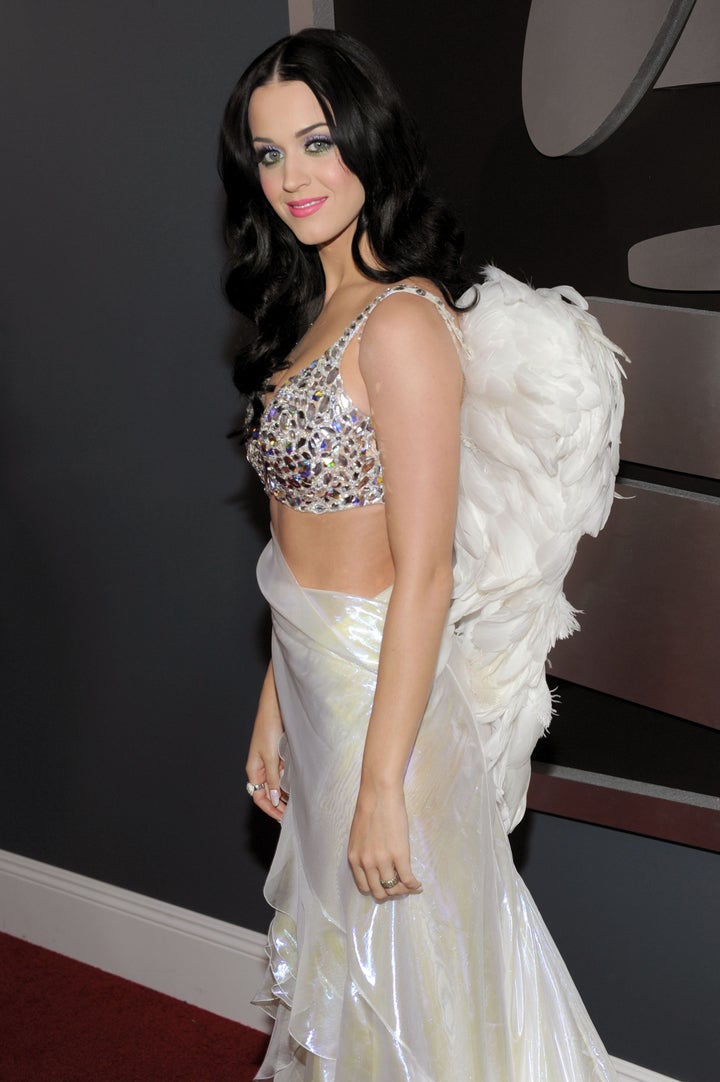 If you're a teenage girl with one viral musical hit under your belt and you're dreaming of hitting it big (for real) -- befriending a pop star is probably a good idea.
Lucky for Rebecca Black, a pop star friendship seems to be blossoming. The "Friday" singer who released her second single, "My Moment," last month, joined Katy Perry on stage in Los Angeles on Friday night to sing Black's famous ode to our favorite day of the week.
Perry gave Black a hug and told the crowd, "Thank you so much Rebecca. That was our moment. We love you Rebecca, give it up." As the 14-year-old walked off stage, Perry shouted, "Damn it, I love the Internet!"
Black's appearance prompts the question if perhaps Perry is taking her under her wing, or if this is just some good publicity. Black made a cameo along with handful of other celebrities including Darren Criss, Kevin McHale, Kenny G, Hanson, and 80s legends Debbie Gibson and Corey Feldman in Perry's video for "Last Friday Night."
Perry made history last week when she scored her fifth No.1 single off her platinum-selling album, "Teenage Dream" -- making her the only artist to do so since Michael Jackson released five No. 1 singles off his album "Bad."
Popular in the Community