 Although rumors circulated for months that Katy Perry and Russell Brand's marriage was on the rocks, we were still surprised when Brand filed for divorce on Dec. 30th.
It also leaves many media outlets grasping for clues and primed to turn their personal decisions into a bitter sideshow. Why did their marriage fail? Could it be that traveling and time apart due to touring and film shoots is really stressful on a marriage? It's the logical answer, but that doesn't sell magazines. And since the couple reportedly didn't have a prenup and there are millions of dollars at stake, it looks like there are some who want things to get dirty between the two.
"Katy was kinky enough during their first times together and he was very attracted to her," says a source. " When things got bad if they got a roll in the hay, they were always better after."
But makeup sex wasn't enough, according to the source, who said Russell's predilections were too much for Katy. "He likes dirty things. He really gets off on one particular porno with a guy in a wheelchair. He's attracted to things he can't imagine happening to him," alleges Us Weekly's source.
Us Weekly is also reporting that Russell wasn't always a supportive husband, and insiders say there were many times he just wasn't there for Katy. According to the magazine's sources Brand turned down Perry's plea to perform in a skit with him when she hosted "Saturday Night Live" -- and after the show he told her that "she wasn't that funny."
Yet according to TMZ's sources there's no bad blood between the couple, but claim the marriage took a nose dive very quickly and the two began "a regime of constant bickering."
One source of contention was that Russell -- a former drug addict -- was more of homebody than his party-loving wife, and he would allegedly insist on leaving places early and asking her to leave with him, which would trigger an argument.
Meanwhile, the British tabloid The Sun, claims that Perry is already hard at work, documenting her heartbreak, ready to turn it into her next hit.
A source told the paper, "Ever since problems started to emerge, she penned her thoughts in a diary which she goes back to, to draw upon for lyrics for her songs."
Perry has written about her exes before, but so has nearly every songwriter in history. We'd be surprised if she didn't get some new material out of her divorce.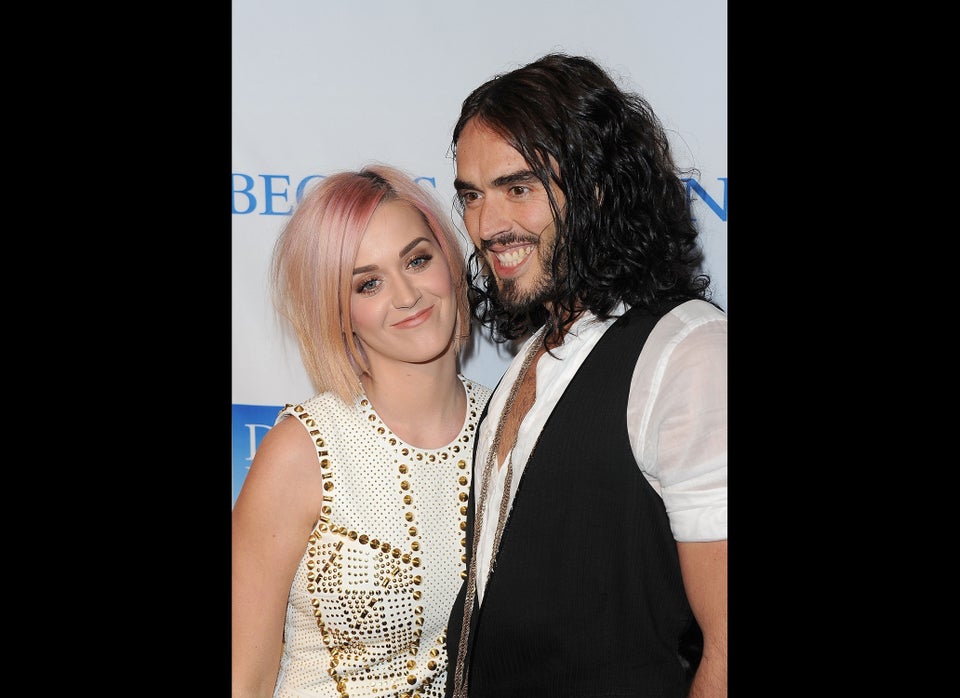 Katy Perry & Russell Brand Before The Divorce
Popular in the Community