Performing for a crowd of 13,000 Obama supporters at Las Vegas' Doolittle Park, Perry showed her support for the president in a tight white dress with black writing. At the top it read "President of the United States" with each nominee and his running mate listed below. The Obama/Biden ticket was checked off, of course.
This is Perry's second Obama performance this month, having appeared at the "30 Days to Victory" concert on October 7 with the likes of Bon Jovi and Stevie Wonder. But this one took the cake for the wardrobe choice alone -- never before have we seen political style taken so literally.
Also, that pleathery dress looks really, um, warm. How is she not shvitzing? Way to take one for the Obama-Biden Team, Perry.
Check out Katy's ballot dress below. Are you digging the boldly political fashion?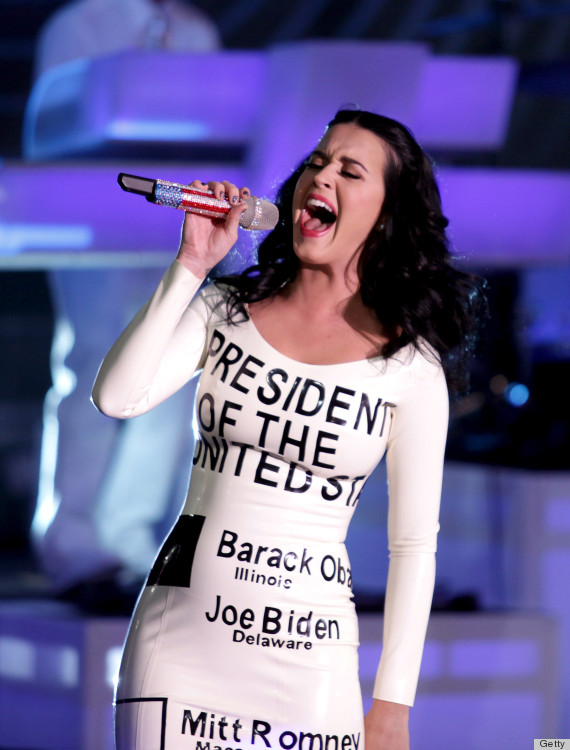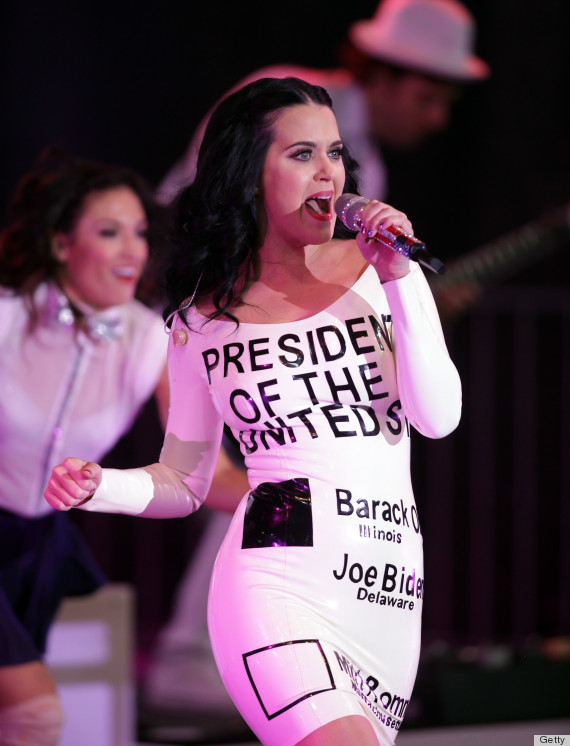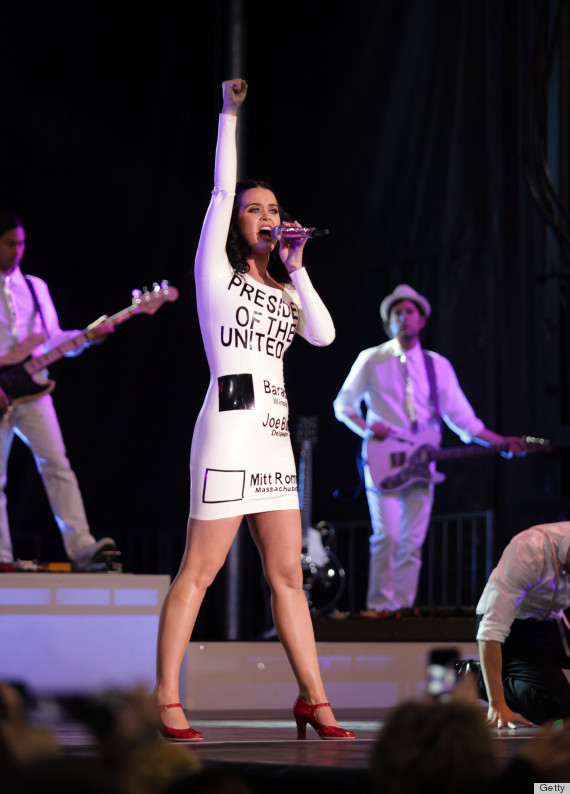 See more of Katy's distinctive style: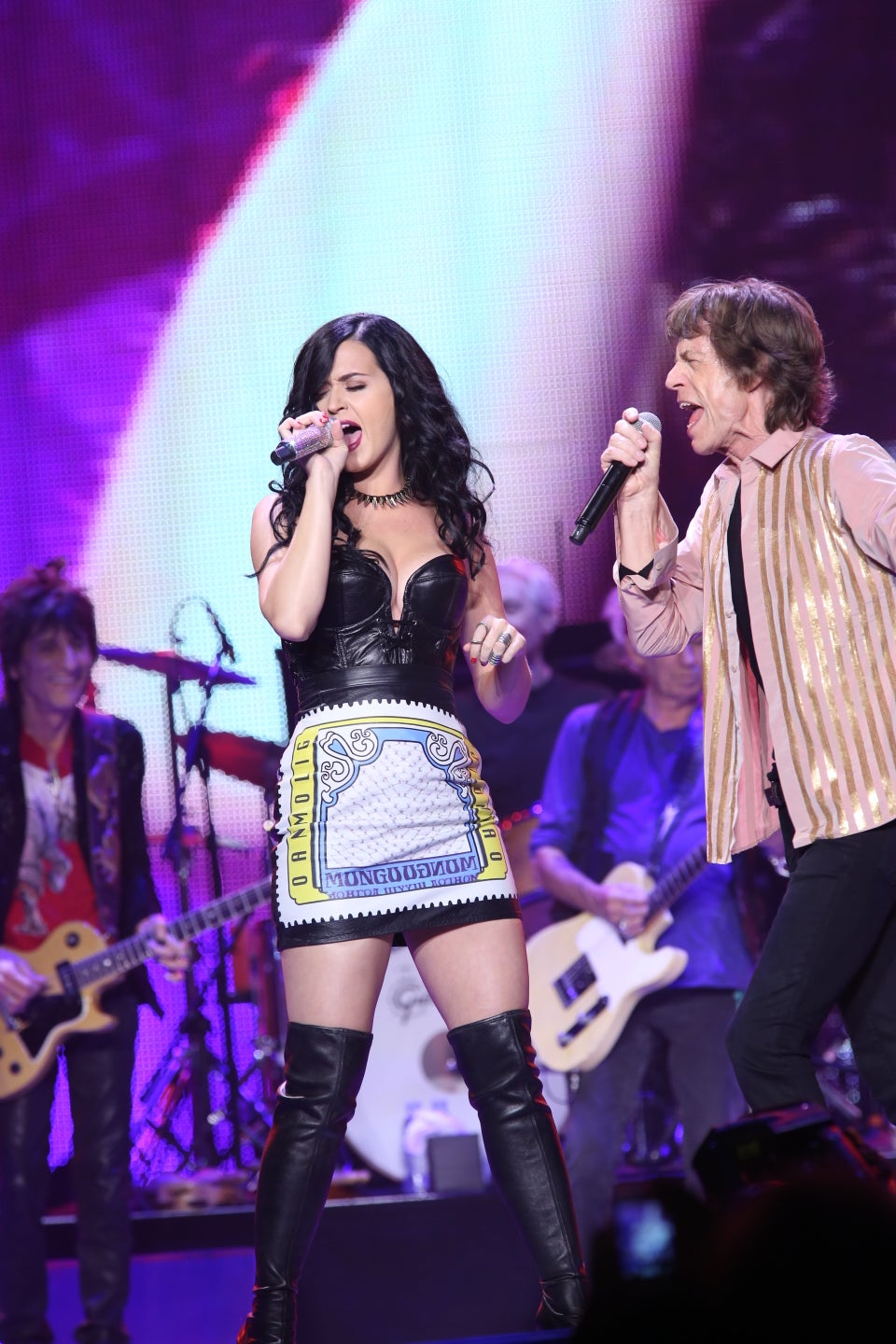 Katy Perry's Wildest Looks
Related