We finally know why they got bad blood.
The truth behind the Taylor Swift and Katy Perry feud has been largely a mystery. We could guess it had something to do with backup dancers, as Swift previously told Rolling Stone her song "Bad Blood," rumored to be about Perry, was about a singer "who basically tried to sabotage an entire arena tour."
Facts were scant, though. Even with Perry's "Swish, Swish," a song rumored to be about Swift that debuted last week (more than a year after Swift's track), we didn't know the full story.
Now it's coming at you like a dark horse.
According to Perry, the feud started because some of her usual dancers wanted to perform with Swift. Perry said she had no problem with the dancers' choice, but to make sure their contracts included a provision allowing them to drop out of Swift's ensemble when Perry went back on tour in a year or so.
Well, when the time came for Perry to prepare for her tour, the dancers went to Swift's management to discuss leaving ― and got fired.
"She started it, and it's time for her to finish it," Perry told Corden. The singer said she tried to speak to Swift about the issue but noted, "She wouldn't speak to me."
The singer continued, "It was a full shutdown, and then she writes a song about me, and I'm like, OK, cool, cool, cool, that's how you want to deal with it? Karma!"
Then Perry went off like a firework:
But what I want to say is that I'm ready for that BS to be done. Now, there is the law of cause and effect. You do something, and there's going to be a reaction, and trust me, Daddy, there's going to be a reaction. It's all about karma, right? ... I think, personally, that women together, not divided, and none of this petty bullshit, women together will heal the world.
Although the feud has now lasted years, Corden gets Perry to admit that it could all be erased with an apology text from Swift.
Will they shake, shake, shake, shake, shake it off? Or are they never, ever, ever getting back together?
Before You Go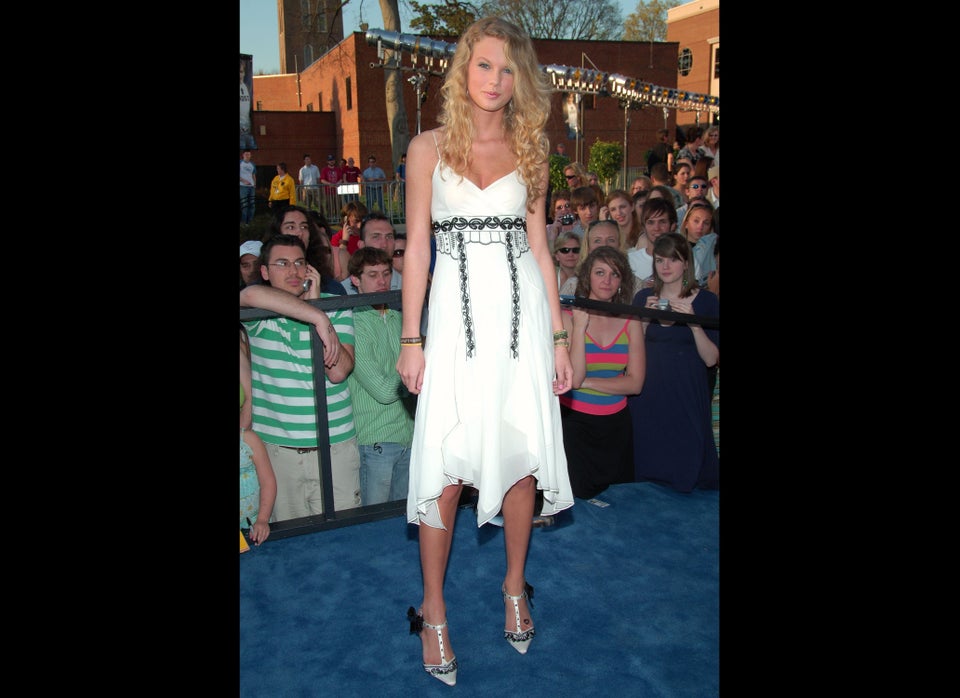 [DO NOT USE] Taylor Swift Style Evolution
Popular in the Community