Perry did not comment on the controversy that arose from the use of an "Allah" pendant in the video that ends up being turned to sand. However, it seems that the singer wasn't deaf to the uproar, as the video has been edited to omit the image of the Arabic "God" pendant.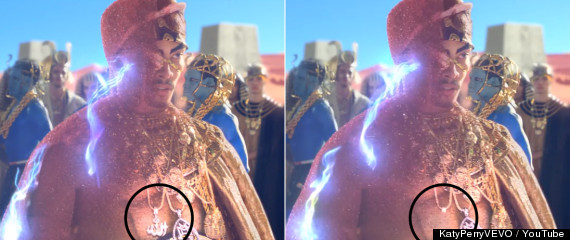 Before (L) and after (R) the edit
The BBC reported that it is unclear whether YouTube or Perry's record label made the change. The petition originally called for YouTube to remove the video from the site completely.
Petition organizer Shazad Iqbal wrote on February 27, "Guys I'm thrilled to let you all know the name of Allah has been removed from the 'Dark Horse' video we couldn't have done it without everyone's support so I thank each and every one of you deeply, our voices have been heard! God bless you all."
Though 65,000 people signed the petition, most Muslims didn't seem quite so bothered, points out Professor Asma Asfaruddin, chair of the department of Near Eastern languages and cultures at Indiana University. She told Religion News Service, "Sixty thousand is a drop in the bucket compared to the 1.5 billion Muslims who have not signed, and most of whom probably don't care. For most Muslims, it's not something to be concerned about."
I know we are supposed to be outraged, and act all "crazy Muslim" about it.

What…ever.

I'm not impressed. Not even impressed enough to sign the petition.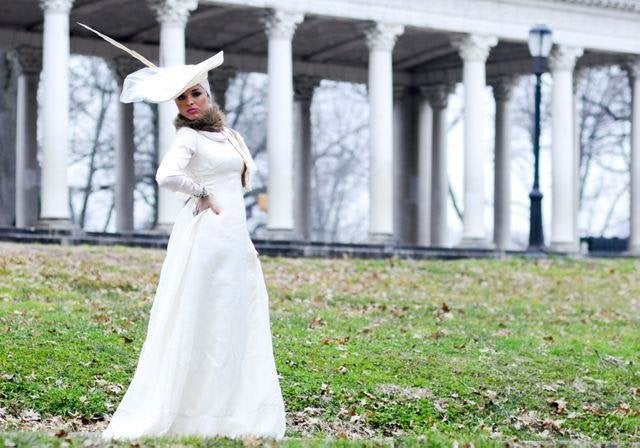 Muslim Fashion
Popular in the Community