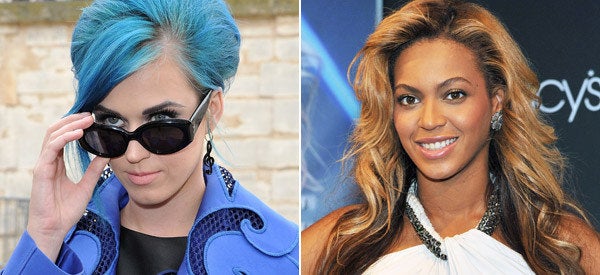 UPDATE: Katy Perry took to Twitter to denounce press reports that she was disparaging Beyonce's song. Here's what she had to say (Caution: Graphic Language):
The original article continues below.
Perry weighed in on the forthcoming song (which if released in time will undoubtedly be the song we're blasting all summer long), and made a subtle dig at Beyonce:
"We've collaborated on a lot of things, but just not songs yet. It's one of those things that's got so much build-up that we have to deliver," she said during a BBC Radio 1 appearance on Monday. "I want it to be like that Eurythmics and Aretha Franklin song "Sisters Are Doin' It for Themselves," not "Beautiful Liar." But I definitely want to do something that is so iconic."
We hope Katy's words don't escalate into a full-blown celebrity feud: