 Katy Perry has no regrets about her failed marriage to Russell Brand.
"I still believe in love and marriage. I've just learned lessons along the way. I regret nothing," the songstress told the magazine.
It seems the former couple is on the same page about their split. In May, Brand expressed a similar sentiment about the failed relationship to Ellen DeGeneres. "I still love [Perry] as a human being, but sometimes when you're in a relationship, I suppose it doesn't work out, does it?" he said. "That doesn't mean I regret it or anything."
Click through the slideshow for scenes from the amicable exes' marriage.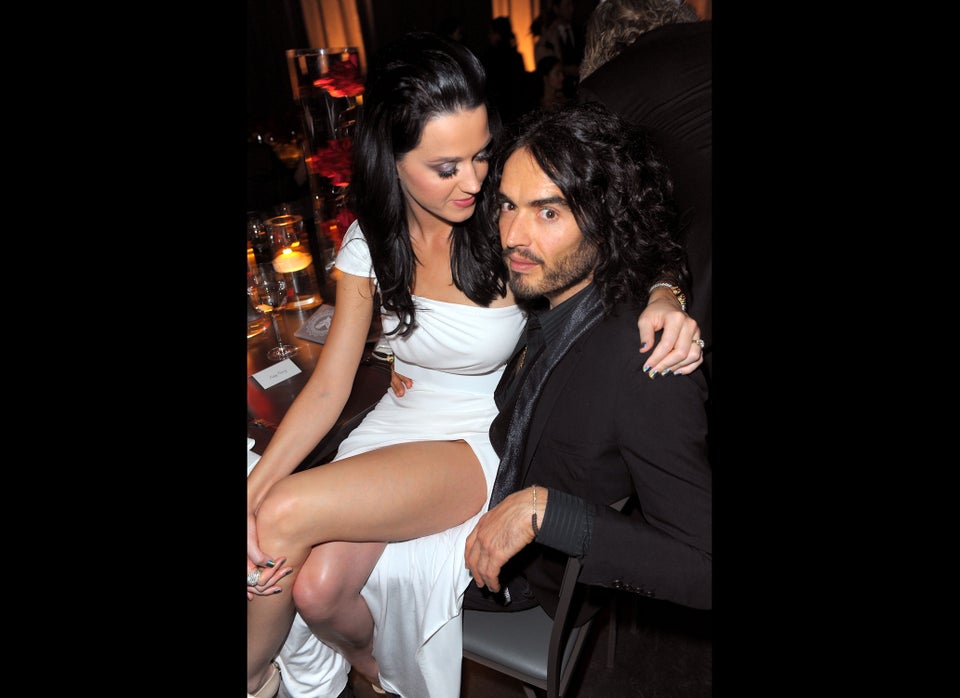 Katy Perry And Russell Brand: Happier Times