Perry was named the highest-paid woman in music in 2015 by Forbes on Wednesday, after making a cool $135 million this year. The singer seemed to be somewhat of a dark horse to take the No. 1 spot, after all the attention Taylor Swift and her album "1989" received.
"I am proud of my position as a boss, as a person that runs my own company," Perry told Forbes. "I'm an entrepreneur … I don't want to shy away from it. I actually want to kind of grab it by its balls."
Swift appears second on the Forbes list with $80 million, followed by the Stevie Nicks-fronted Fleetwood Mac with $59.5 million. Lady Gaga came in fourth with $59 million and Beyoncé wasn't far behind with $54.5 million.
In 2014, Beyoncé earned Forbes No. 1 spot for highest-paid female musician with $115 million, followed by Taylor Swift, Pink and Rihanna. Katy Perry was ranked fifth, with $40 million.
To read the rest of the female musicians who made the list, head over to Forbes.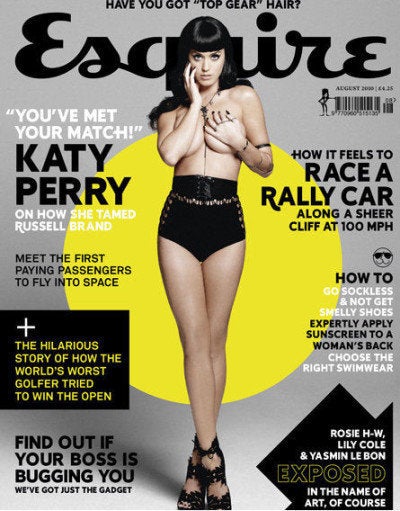 Katy Perry: Her 100 Sexiest Moments
Popular in the Community