Katy Perry is holding firmly onto the spotlight with her on-again-off-again boyfriend John Mayer. Their relationship has us scratching our heads for many reasons -- this is the woman who was married to leather-pant wearing Russell Brand after all. For his part, Mayer has a history of less-than-gentlemanly tactics with his former girlfriends (who can forget "sexual napalm?"). But the pairing has us raising out eyebrows for another reason: Katy Perry's style has drastically changed over the few short months since she started dating the crooner. She went from candy-colored wigs and outrageous oscillating bras that were better suited for a circus performer, to a toned-down look of dark hair, minimal lipstick and ... a sweatsuit?
Kim Kardashian has also recently experienced a bout of style schizophrenia, thanks to beau Kanye West who has hijacked her closet and has transformed her. Kardashian, who, like her sisters, favored a wardrobe consisting mainly of animal-print pants, Hervé Leger bandage dresses and fur-lined platform boots, is now limited to a stark color palette (black and white, specifically) and sleek silhouettes like cocktail sheath dresses, slim leather pants and small clutch bags. While we like Kim K's new, more-sophisticated style, we have to wonder, what happened to the old Kim? We certainly know what happened to her old clothes.
John Mayer had a similar effect on Jessica Simpson when they dated in 2006. The boxomy blonde best known for her questionable knowledge about tuna fish all of a sudden went emo on us with dark hair and long flowing dresses. Does Mayer have a Svengali-like approach to his girlfriends that leads to them ditching their entire wardrobes in favor of something Mayer-approved?
No celebrity was scrutinized more for her transformation than Katie Holmes, who went from America's sweetheart as a denim-clad Joey Potter on "Dawson's Creek" to a sleek, slender Armani-clad version of her former self. Now that she has divorced Tom Cruise, she is reverting to her old ways: comfortable, cute outfits that are appropriate for her active lifestyle as a young mother to daughter Suri.
Another of Mayer's former gals (he sure does get around, doesn't he?), Jennifer Aniston, has been accused of conforming her style to match that of her fiancé Justin Theroux. Aniston has always favored a sleek, yet casual top-jeans-and-boots look, but it must be said that since she started dating the dark-haired star her looks have included a lot more black leather. Is that because she's spending more time in New York City, or has her boyfriend's style rubbed off on her?
Salma Hayek's style has landed her on many best-dressed lists since she started dating (and eventually married) Francois-Henri Pinault, the founder of luxury brand PPR, which owns labels like Gucci and Balenciaga. It only makes sense that when your partner owns countless designer labels that you would outfit yourself accordingly (oh, we swoon at the thought of having all that designer merchandise at our disposal).
Countless other celebrities have undergone style evolutions with each new boyfriend, including Nicole Richie, Miley Cyrus and Britney Spears who went from a sweet pop tart, to a rebel without a cause when she started dating K-Fed. Who's to say whether it's the passing of time and the wisdom that age brings that has led these women to radically evolve their fashion or if it's really the influence (conscious or not) of their significant other. It makes sense that any time you spend large amounts of time with someone, that their influence will rub off on you, whether it's their style, their politics or their religious views. But do these women not have their own inspiration and sense of style, rooted in their upbringing and their beliefs? Or are they just empty vessels to be filled by their current love interests? Whatever the case may be, we will keep watching.
Check out Katy Perry, Kim Kardashian, Katie Holmes and more celebrities whose style has changed drastically over the course of a relationship.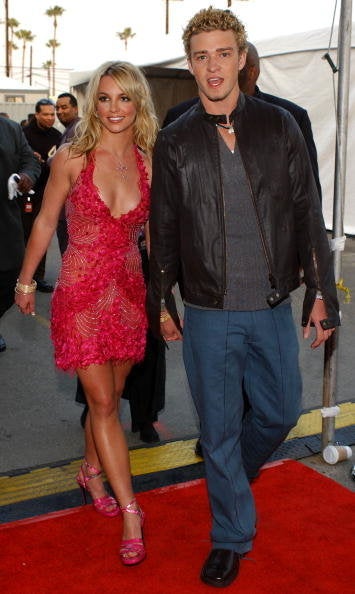 Celebrity Style Before And After Boyfriends