But yesterday she gave a nod to her own past, donning another unconventional brassiere. The now infamous cupcake bra Perry wore in her "California Gurls" video garnered the singer quite a bit of attention, so we suspect she was giving a cheeky reference to the look in her latest unconventional undergarment: a bra made of film reels.
The skivvies were actually quite appropriate for the occasion, considering she was performing at the premiere of her 3D movie "Katy Perry: Part Of Me." The rolls of film acted as a full top, wrapping around her shoulders as straps all the way down to her waist. The stripped skirt looked like an upside down popcorn container and even had oversized pieces of the movie snack dangling from the hem -- a salute to Nicki Minaj's popcorn dress, Katy?
What do you think of Katy Perry's movie premiere performance look? Check out the photos and tell us what you think.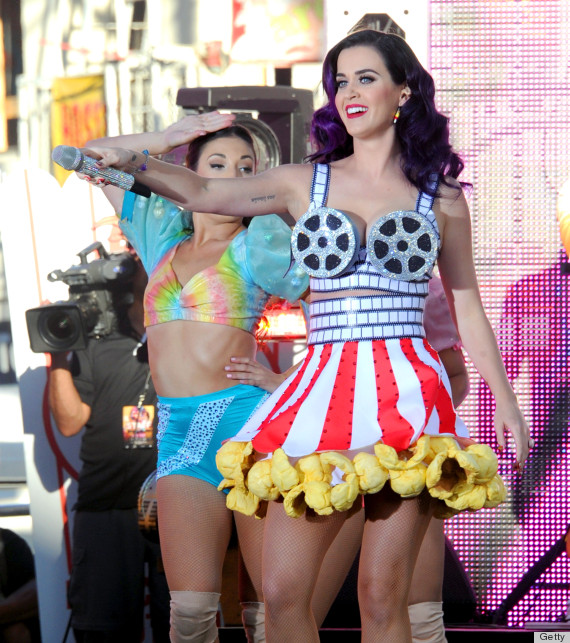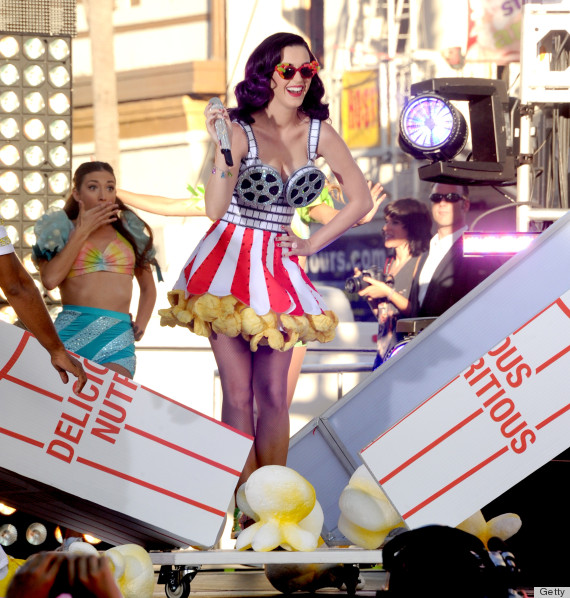 More of Katy Perry's crazy performance outfits!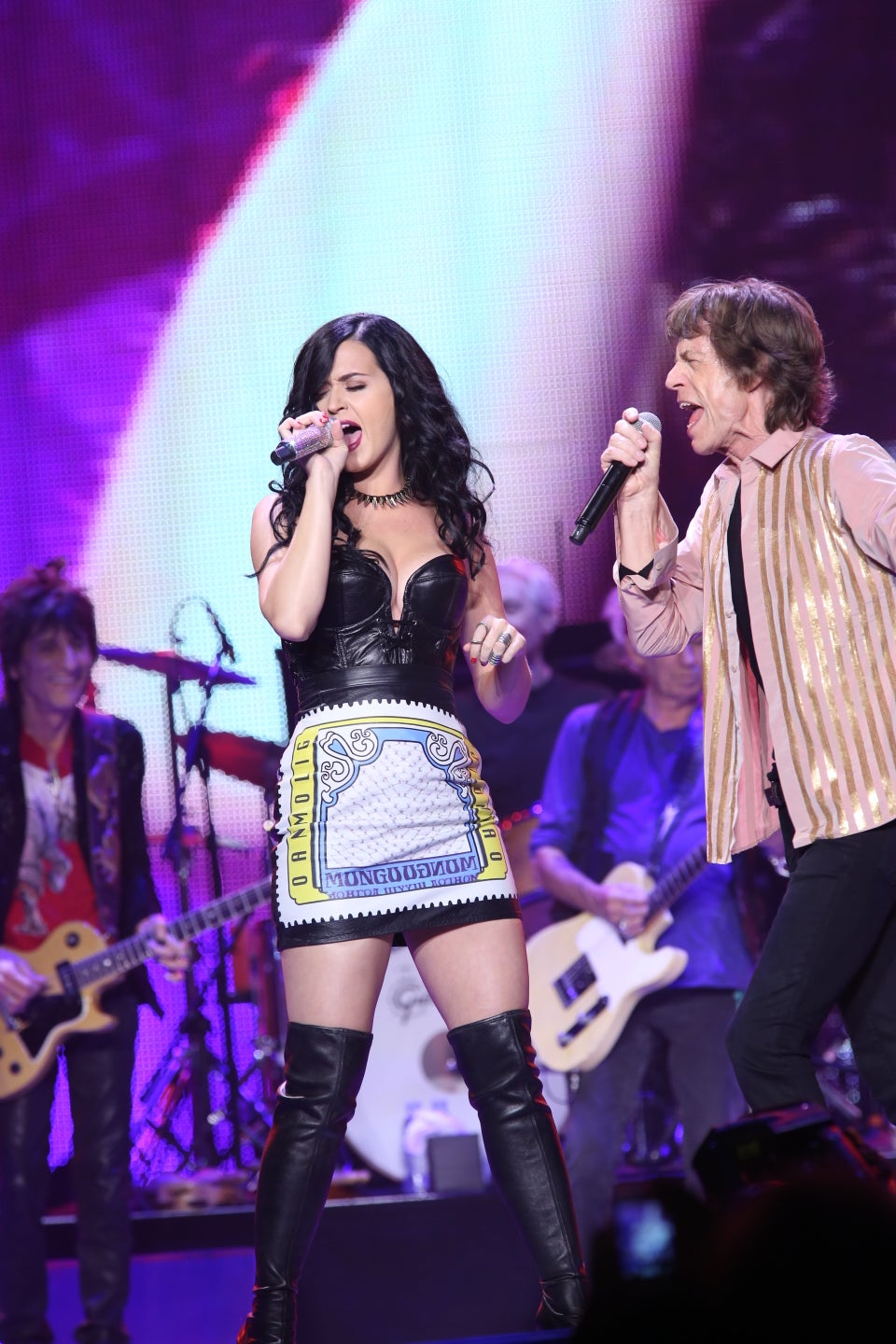 Katy Perry's Wildest Looks
Popular in the Community