Katy Perry stopped by NPR this week to promote her latest album, "Prism," and play a few songs off of the record. During the session, she and host Scott Simon got to talking about her place in the industry and her level of success among younger fans.
"I do see myself becoming this, whatever, inspiration out of default right now, 'cause it's such a strange world," Perry told NPR. "Like females in pop -- everybody's getting naked. I mean, I've been naked before but I don't feel like I have to always get naked to be noticed. But it's interesting to see ..."
When asked if there was one pop star she was addressing, Perry continued, "I'm not talking about anyone in particular. I'm talking about all of them. I mean, it's like everybody's so naked. It's, like, put it away. We know you've got it. I got it too. I've taken it off for -- I've taken it out here and there. And I'm not necessarily judging. I'm just saying sometimes it's nice to play that card but also it's nice to play other cards. And I know I have that sexy card in my deck but I don't always have to use that card."
Perry, who once appeared nude in the music video to her hit song "California Gurls," has appeared comparatively more conservative as of late as her peers such as Miley Cyrus and Lady Gaga go full-frontal. Cyrus has caused major waves with her boundary-pushing style, including her get-up for MTV's Video Music Awards and her fully naked video to her single "Wrecking Ball." Gaga has followed suit, promoting her single "Do What U Want" with artwork of her butt in a thong and a promotional photo of her body in a barely there dress made of moss.
Before You Go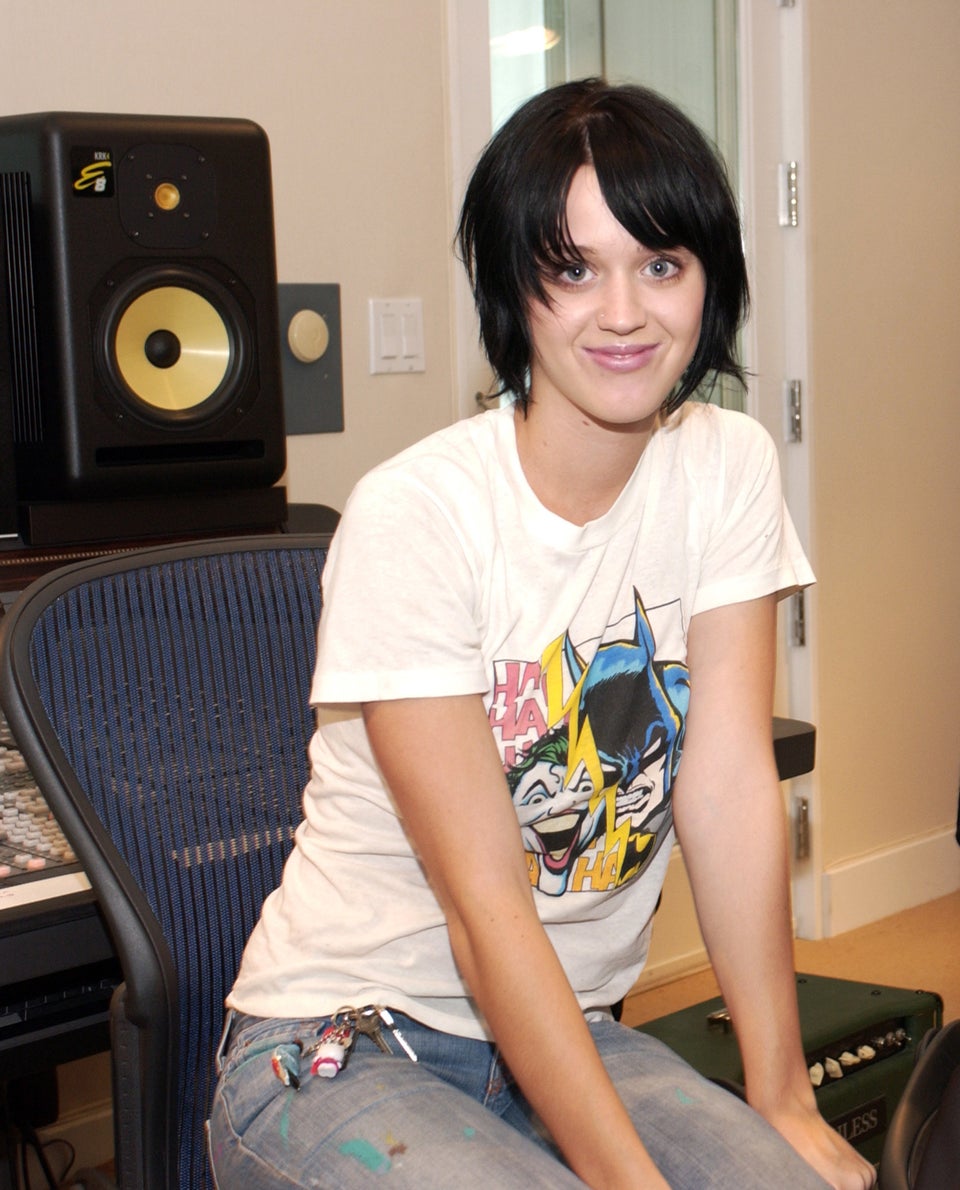 Katy Perry's Style Evolution
Popular in the Community