According to The Sun, the slip came during an exchange between Brand and an audience member, who, like his ex, was named Katy. After bantering back and forth, the 37-year-old comedian reportedly shouted, "Anyway, enough of you, I've had enough arse-ache from people called Katy in the last year."
Brand made headlines Tuesday for more than just his alleged jab. Us Weekly reported that the funnyman recently began dating Isabella Brewster, the younger sister of "Dallas" star Jordana Brewster.
Click the video for more on Brand's recent insult, then click through the slideshow below for scenes from his 14-month marriage to Perry.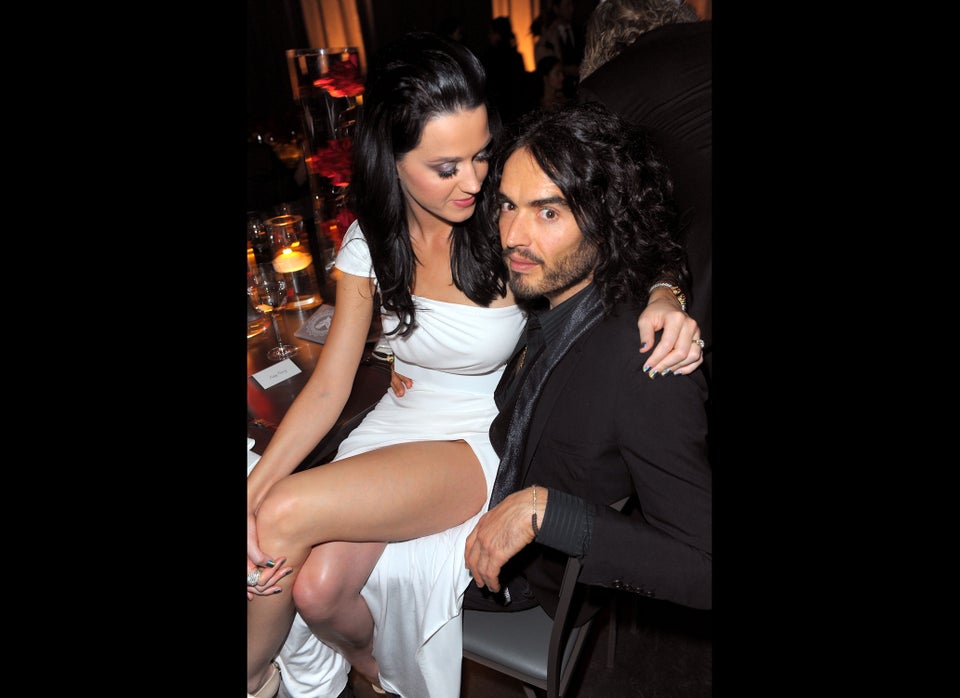 Katy Perry And Russell Brand: Happier Times