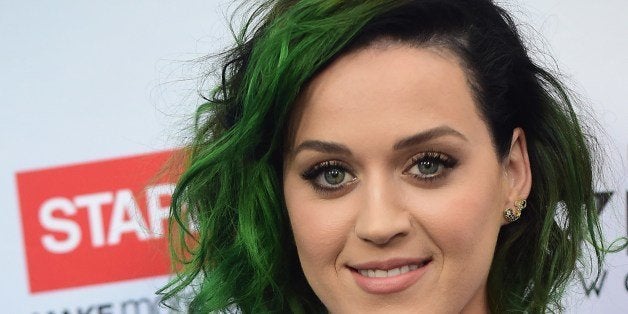 Poor Katy Perry. She and ex-husband Russell Brand called it quits way back in 2011, but she still can't escape questions about the split.
In the Aug. 14 issue of Rolling Stone, the 29-year-old singer opens up about the end of her 14-month marriage to Brand, before admitting it's not exactly her favorite topic of discussion.
"[Divorce] was emotionally traumatic for me. It was the death of a dream. I was in fairy tale land, and the reality of it wasn't so," she tells the magazine. "But I don't really like talking about it anymore, because it feels like a thousand lifetimes ago, and also it makes me look desperate, like I need it for attention."
One thing the "The Roar" singer is considerably more comfortable chatting about? How important therapy has been in helping her work through the challenges she's faced these last few years.
"[Therapy's] a safe place for me to actually work out everything that's going on inside by a person who knows me as Katheryn Hudson. Not as Katy Perry," she says. "I would say anyone that's in this business should be doing that regularly -- to have that kind of accountability, because you get to a place where, like, no one holds you accountable. You can do anything you want, and it's so destructive."
A little time on the therapist's couch even got her to see beyond her relationship with Brand. Earlier this month, Perry told Cosmopolitan that post-split therapy helped her map out what she will and won't tolerate in her next relationship.
"A lot of therapy has happened and a lot of understanding and growth," Perry told interviewer Chelsea Handler. "Sometimes you have to go through all this s--t to get your grips on life and figure out what the next boundaries in your love life are going to be. You have to go through the mud in order to find that peaceful place. In the long run, it was necessary for me to have more of a teammate."
Related
Before You Go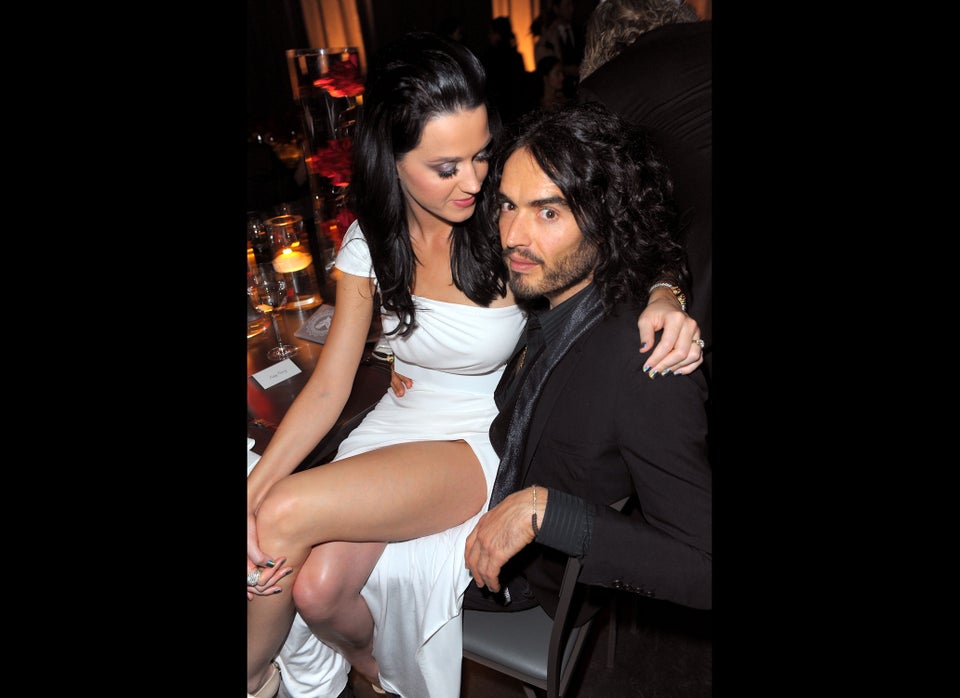 Katy Perry And Russell Brand: Happier Times