Several depositions were partially unsealed on Monday in relation to Lukasz "Dr. Luke" Gottwald's ongoing defamation lawsuit against singer Kesha who has accused the producer of rape.
The unsealed documents, obtained by HuffPost, include a heavily-redacted version of singer Katy Perry's deposition in which she denies that Gottwald ever raped her. Kesha accused Gottwald of raping Perry in a 2016 text message to singer Lady Gaga, revealed in court documents filed in June as part of Gottwald's defamation suit against Kesha.
Perry (referred to throughout the deposition by her real name Katheryn Hudson) denies that Gottwald raped or sexually assaulted her in the deposition given last July.
"Are you also aware that Kesha has made a statement that Dr. Luke raped you?" an attorney asked Perry.
"Yes," the singer responded.
"Did Dr. Luke ever rape you?"
"Did Dr. Luke ever sexually assault you?"
"Did he ever give you a roofie?"
"Did you have a sexual relationship with Dr. Luke at all?"
Kesha "falsely asserted that [Gottwald] had also raped Katheryn Hudson p/k/a/ Katy Perry" in a Feb. 26, 2016 text message to Lady Gaga, according to the June court documents that obtained the text in question.
"Following this text message conversation, and with [Kesha's] encouragement, [Gaga] spread negative messages about [Luke] in the press and on social media," the document, obtained by Variety, continued.
A spokesperson for Perry declined HuffPost's request for comment.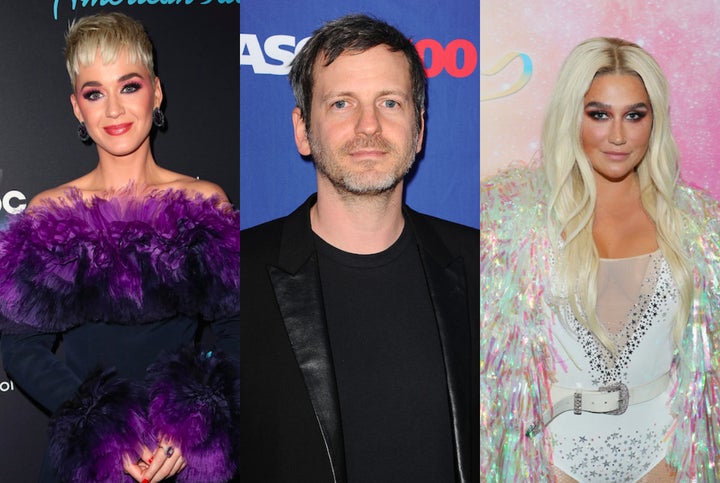 Lady Gaga's deposition, given Sept. 12, 2017, was also partially unsealed on Monday and includes the singer's version of how she first heard of the allegation that Gottwald raped Perry.
In her deposition, Lady Gaga (referred to throughout by her real name Stefani Germanotta) says she heard a rumor that Gottwald raped Perry from John Janick, CEO of Interscope Records.
"I am really just focusing on what, if anything, he said that you recall about an allegation of Mr. Gottwald raping Katy Perry," an attorney said to Lady Gaga during her deposition.
"He said something like I heard he raped Katy, too," Lady Gaga responded, referring to Janick.
Perry said in her deposition that she never told Janick that Gottwald had raped her, adding that she barely knew the Interscope CEO and "couldn't pick him out of a crowd."
Lady Gaga did not immediately respond to HuffPost's request for comment.
Singer Kelly Clarkson was also deposed and stated that artists don't like working with Gottwald.
"In general, I don't know anyone that likes him," Clarkson said in her deposition, Vulture reported. "People have said he is sleazy. People have said he is belittling, the same kind of things that I say. He is very, I mean, just to be blunt, he can be kind of a bully and demeaning. I don't like him as a person."
Clarkson did not immediately respond to HuffPost's request for comment.
"He is very, I mean, just to be blunt, he can be kind of a bully and demeaning. I don't like him as a person."
Gottwald and Kesha have been embroiled in a legal battle since 2014 when Kesha filed a lawsuit against the producer accusing him of sexual, physical, verbal and emotional abuse during the 10-year period the two worked together. She also accused him of drugging and raping her in 2005. Gottwald denied Kesha's accusations and countersued for defamation and breach of contract.
In 2016, a New York court dismissed Kesha's sexual abuse suit but the singer amended her suit in 2017, asking the judge to let her out of her contract with Gottwald.
"You can get a divorce from an abusive spouse. You can dissolve a partnership if the relationship becomes irreconcilable," Kesha wrote in the 2017 countersuit. "The same opportunity ― to be liberated from the physical, emotional, and financial bondage of a destructive relationship ― should be available to a recording artist."
In March of last year, a judge denied Kesha's request to terminate her contract with Gottwald because the singer owed him $1.3 million in royalties.
Gottwald's legal team issued a statement Monday night in response to the unsealed court documents, accusing Kesha of filing a "bogus complaint" and inciting an onslaught of bad press against the producer. In the statement, Gottwald also denies drugging and raping Kesha in 2005.
In response to the Perry rape accusations, Gottwald's legal team wrote: "Katy Perry testified under oath in this case that Dr. Luke never raped her. Regardless, Kesha refused to apologize. Instead, she issued a press release which again irresponsibly suggested that Katy Perry was actually raped by Dr. Luke. It seems that Kesha wanted to perpetuate the falsehood that Dr. Luke raped Katy Perry."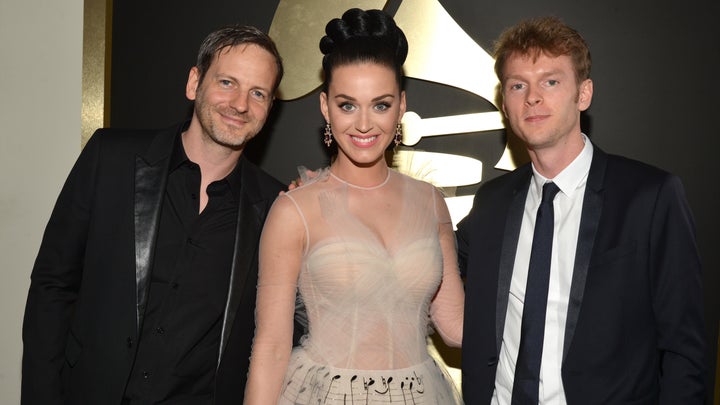 Gottwald's legal team provided HuffPost a series of emails allegedly exchanged between Kesha's managers Jack Rovner and Ken Levitan, and music executive Irving Azoff in 2012. The emails show, according to Gottwald's legal team, that Kesha's team "maliciously plotted to destroy Dr. Luke's business and reputation" after the producer refused to give Kesha more money and better contract terms. The alleged emails do not discuss Kesha's allegations of sexual assault or verbal and emotional abuse.
The statement also accuses Kesha of orchestrating a 2014 "press plan" that would smear Gottwald's name and further pressure him to change his contract terms with the singer.
"Our goal is to tell extricate CLIENT K from her current professional relationship with PERSON L by inciting a deluge of negative media attention and public pressure on the basis of the horrific personal abuses presented in the lawsuit," reads the "press plan," embedded in full below.
The story continues below.
Kesha's legal team responded to Gottwald's accusations in a statement Monday night.
"Kesha's experience as a victim of abuse, as reflected in the evidence that was unsealed earlier today, will be all-too-familiar to many women around the country," her legal team wrote in a statement provided to Rolling Stone magazine.
The singer also denied making the allegations that Gottwald raped Perry in a statement to People magazine. Her legal team pointed out that Gottwald's team subpoenaed Lady Gaga for the text messages, making them public.
"With regard to Dr. Luke's claim that Kesha defamed him by falsely stating he also assaulted Katy Perry, Kesha has never claimed to have any independent knowledge of any alleged assault of Katy Perry (which Ms. Perry has denied in a later deposition)," Kesha's legal team said.
"But, to be clear, Dr. Luke is suing Kesha based on a private, one-on-one text message that Kesha sent Lady Gaga in 2016, shortly after Interscope CEO John Janick told Kesha and Lady Gaga he'd heard a rumor that Dr. Luke had also abused Katy Perry," the statement continued. "Mr. Janick's statement was discussed privately between the two friends and would never have become public, except that Dr. Luke decided to publish it to millions of people in his 2017 complaint against Kesha. This defamation claim, based on a private text message which was based on the statement of a third party, is also frivolous."