Katy Perry really wants to learn how to cook.
According to Us Weekly, the singer got into a bidding war with New York Giants co-owner Steven Tisch at the 20th Annual Elton John AIDS Foundation Academy Awards viewing party on Sunday night.
Both Perry and Tisch were vying for at-home cooking lessons with Chef Cat Cora.
"Neil Patrick Harris was beat boxing while chef Cat Cora and David Burka sang 'Drop It Like It's Hot' to sell a cooking experience during the auction," partygoers told the magazine.
Event attendees say that Perry stood up and bid $50,000. The singer was then outbid by Tisch, who offered $80,000.
Always the comedian, Perry jokingly emptied her purse for the cameras, before she and Tisch agreed to share the prize for $100,000. "Katy got up and hugged [Tisch] delightedly. She seemed a bit tipsy, but not messy at all," said the attendee.
While Katy was partying at the Oscars yesterday, her ex-husband Russell Brand stepped out in West Hollywood with rumored new girlfriend Oriela Medellin. If Katy was upset that Brand may already be dating, she didn't show any signs of it at last night's Oscar bash.
Photos of Katy Perry and more guests at Annual Elton John AIDS Foundation Academy Awards Viewing Party: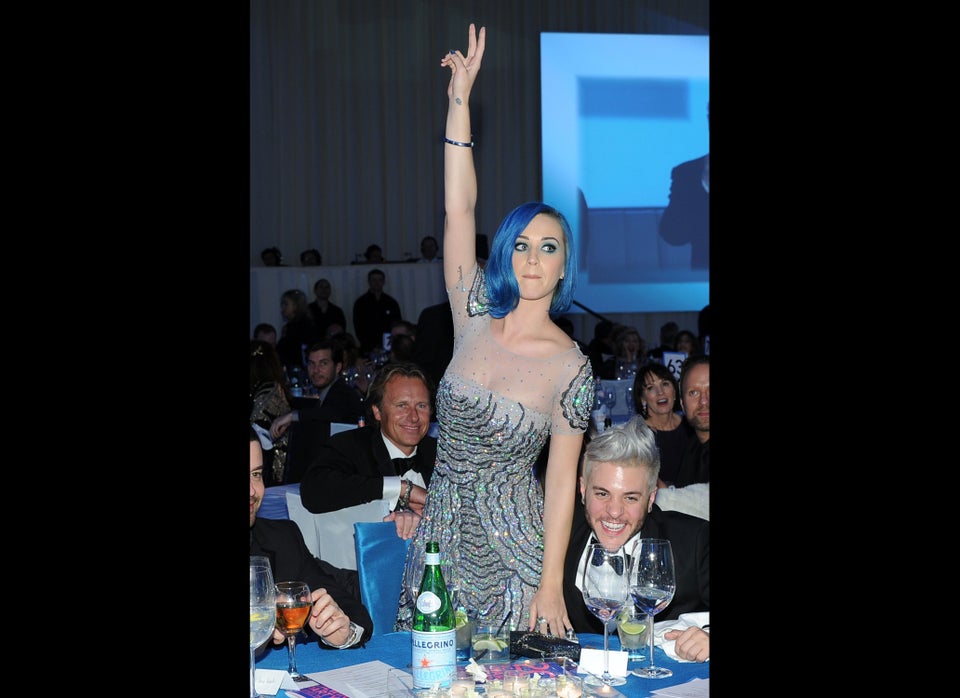 Elton John's AIDS Foundation Oscar Party
Related
Popular in the Community