The personal struggles Katy Perry faced after her split from Russell Brand are detailed in songs off her upcoming album, "PRISM," including one heartbreaking track about suicidal thoughts.
"That song is evident of how tough it really was at a certain point," she told Billboard's Ryan McGinley. "I asked myself, 'Do I want to endure? Should I continue living?' All the songs are real-life moments. I can only write autobiographically. I put all the evidence in the music. I tell my fans if they want to know the real truth about stuff, just listen to the songs."
The "Roar" singer and the British comedian met in 2009 and married in 2010. He filed for divorce in 2011, citing "irreconcilable differences."
"At first when I met him he wanted an equal, and I think a lot of times strong men do want an equal, but then they get that equal and they're like, I can't handle the equalness," she said. She added, "I felt a lot of responsibility for it ending, but then I found out the real truth, which I can't necessarily disclose because I keep it locked in my safe for a rainy day. I let go and I was like: This isn't because of me; this is beyond me. So I have moved on from that."
These days, Perry told Elle Canada she practices Transcendental Meditation and makes sure to keep balance in her life.
Before You Go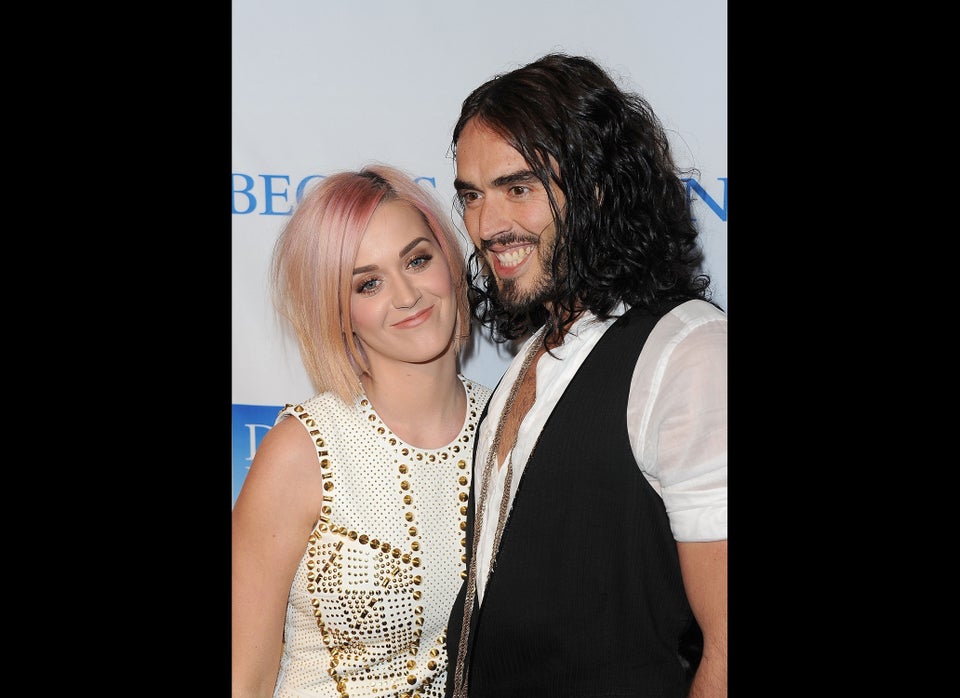 Katy Perry & Russell Brand Before The Divorce
Popular in the Community