Perry began with "Roar," the hit single off her latest album, "Prism." She wore the clothing equivalent of a flame while riding atop a massive jungle cat.
"Teenage Dream" and "California Gurls" soon followed. Perry's stage was beach themed!
Missy Elliott's "surprise" performance was up next. She performed three songs, including "Get Ur Freak On" and "Work It." Perry was pumped.
Before the halftime show, Perry discussed what performing during the Super Bowl meant to her.
"I just have heard so many stories along the way of those songs helping people and how they have adopted them as their inspiration," Perry told reporters. "And I think in some ways, I'll be performing maybe for the first time for some of these people. This might be the first time people see me ever performing, and I get to play these songs. And to me, they're very uplifting. So I just feel like in some ways it's a spiritual experience for me, a little bit."
She also received some words of support from Russell Brand, her ex-husband
Before You Go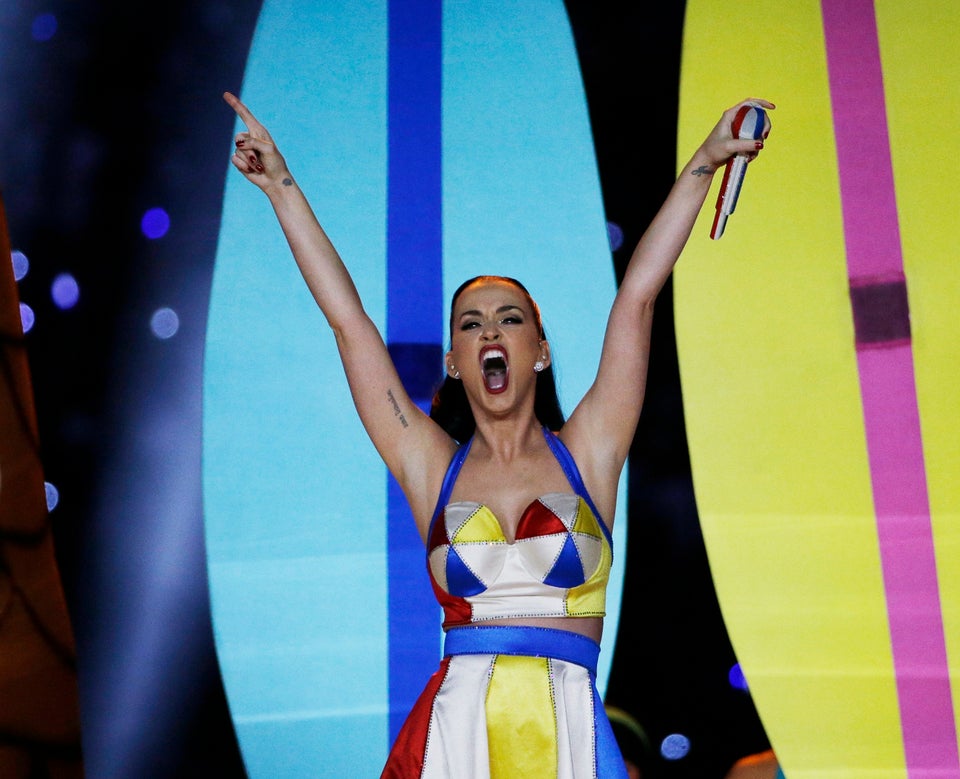 Katy Perry's Super Bowl Halftime Show
Popular in the Community