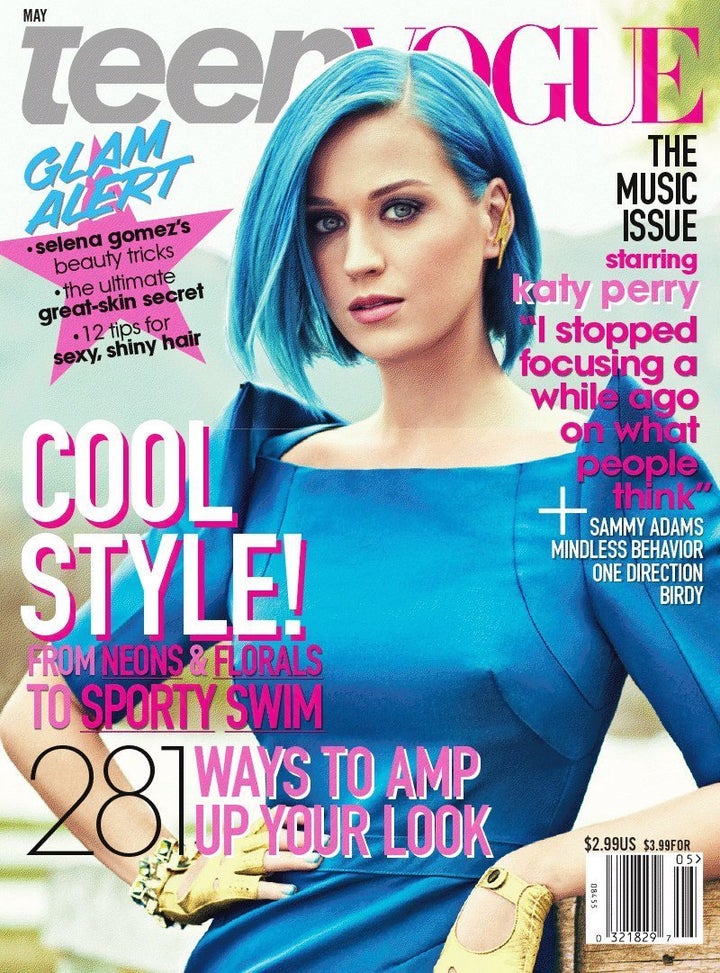 Are you tired of Katy Perry's blue hair yet?
If so, you are really not going to be feeling May's issue of Teen Vogue, because the singer rolls onto the cover in a tidal wave of cerulean, showing off both her bright blue locks and a teal Zac Posen dress.
The blue hair, which is Katy's latest wild accessory, makes TOTAL sense when you read the list of style icons Katy proffered to the magazine: Agyness Deyn, Chloë Sevigny, Daphne Guinness, Natalie Wood, Judy Jetson (!), and Wonder Woman.
Perry also explains why she's clung so hard to her "pinup girl" style -- and how she wants to adapt her signature look:
Like, I'm still doing the pinup thing, but now when I do it, I want to be the pinup of the future, like Rachael in Blade Runner. But I've always been quirky—it probably started when I was nine years old, and my father used to wake me up at seven every Saturday morning to take me to garage sales. I couldn't afford the clothes that the other girls at school were wearing, so instead I looked for things that were unique to me.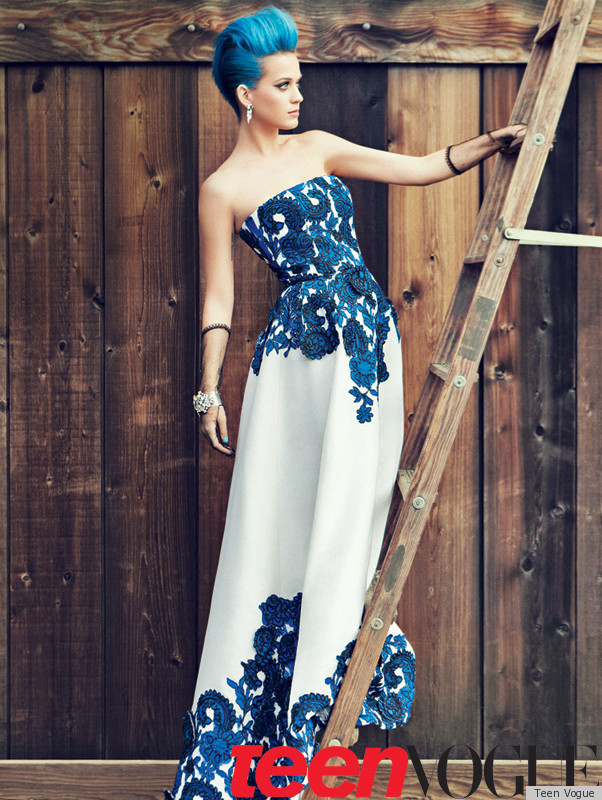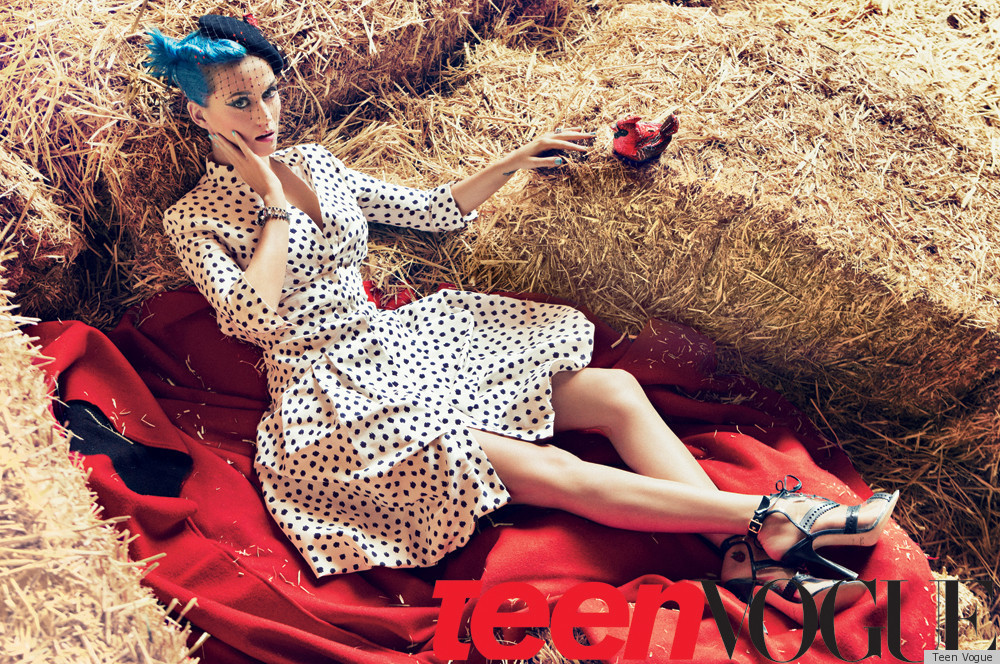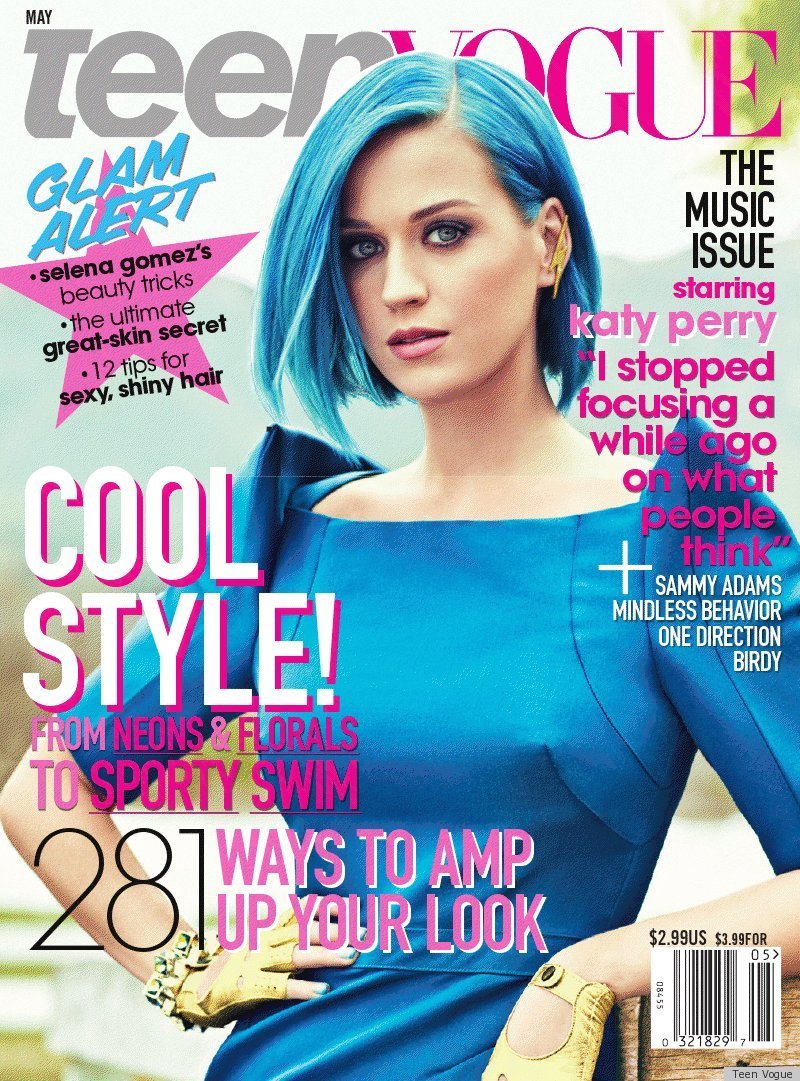 See Katy Perry's style evolution!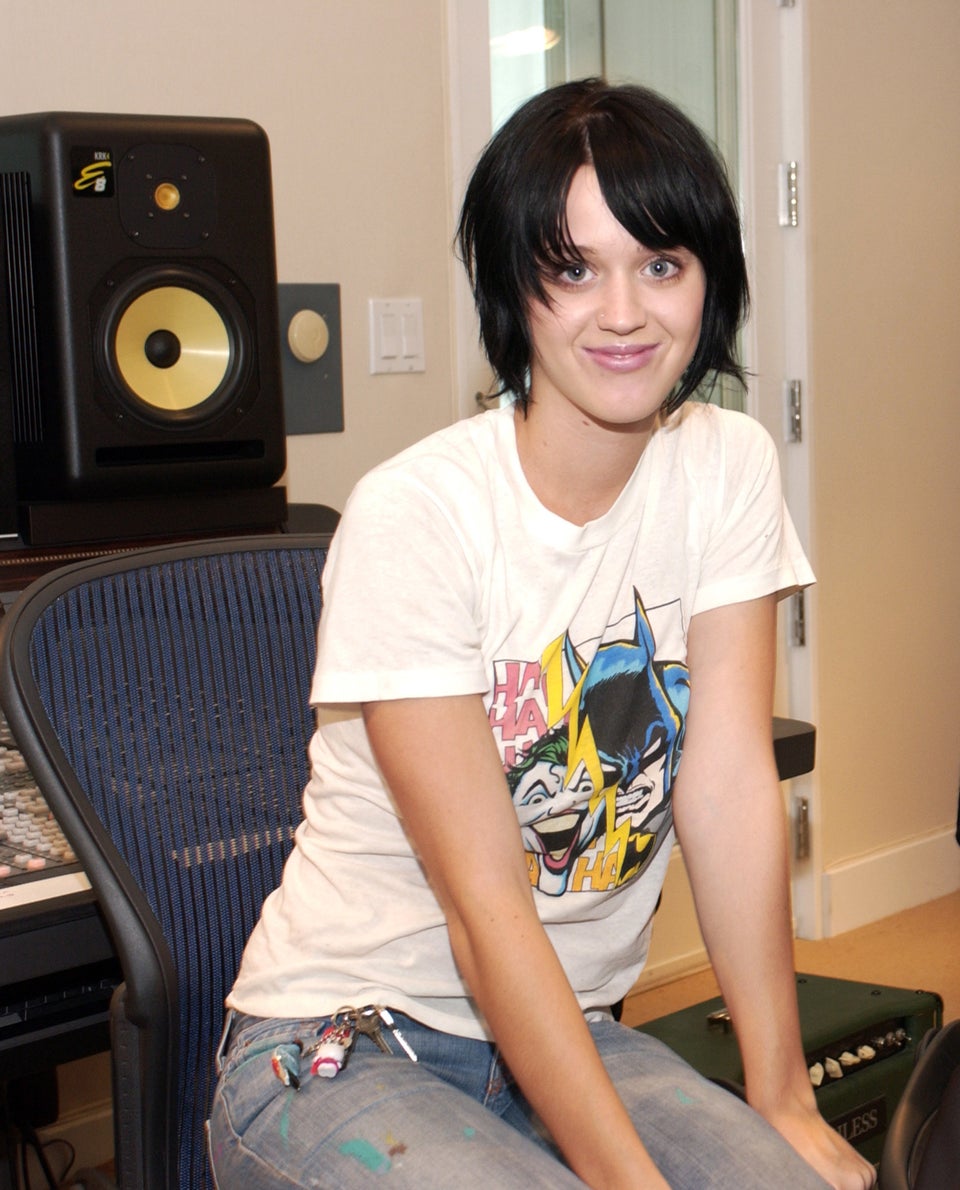 Katy Perry's Style Evolution