Katy Perry isn't afraid to let the world be a witness to her mental health care.
Earlier this month, the singer livestreamed her therapy session on YouTube with with Siri Sat Nam Singh, who is known for his work on Viceland's "The Therapist." During the stream, Perry discussed her issues with relationships, her parents and opened up about previously experiencing suicidal thoughts.
She discussed that decision to show the session in a new interview with Australian radio station KIIS FM this week, stressing that seeing a therapist has drastically improved her emotional wellness.
"I've been going to therapy for about five years and I think it has really helped my mental health incredibly," she told the outlet. "And it's a really wonderful thing to be able to talk to someone who doesn't judge you, because I don't think a lot of people have that. I encourage it."
"People think it's weird or they think yoga is weird," she continued. "No, there is nothing weird about taking care of your physical and mental health. That's awesome."
Perry's point about therapy being a safe space to talk about any issues couldn't be more accurate. Not only does a mental health professional help patients work through any anxiety, trauma or even just everyday life challenges, they do so with an objective attitude.
"You have the opportunity to open up about your thoughts, feelings and circumstances in a confidential environment," clinical social worker Rachel Fogelberg, who works with the University of Michigan's department of psychiatry, previously told HuffPost. "Within the safety of this secure environment, individuals can feel comfortable to explore areas of themselves or their lives that they are struggling or unhappy with."
Simply put, therapists are medical professionals who are there to help someone live their fullest, most productive life by managing any mental health issues. And research shows going through this process works: A study published in 2016 found that talking to a therapist can positively rewire the brain over time.
Nearly one in five American adults will experience a mental health disorder in a given year. The conditions are incredibly common, yet there's still a negative stereotype that getting treated for psychological wellbeing is something to sweep under the rug.
Perry told KIIS FM that she hoped speaking out ― and showing ― her own experience with therapy would help erase some of those attitudes. She said wanted people to know that she's just as vulnerable as any other human being.
"I have nothing to hide and I think that in a way, if I let down my guard and lift the veil on what people think that people in my position are or look like, maybe they can see that we are all just the same," she said.
Taking care of your mental health? We agree Katy, that's definitely not something to hide.
Related
Before You Go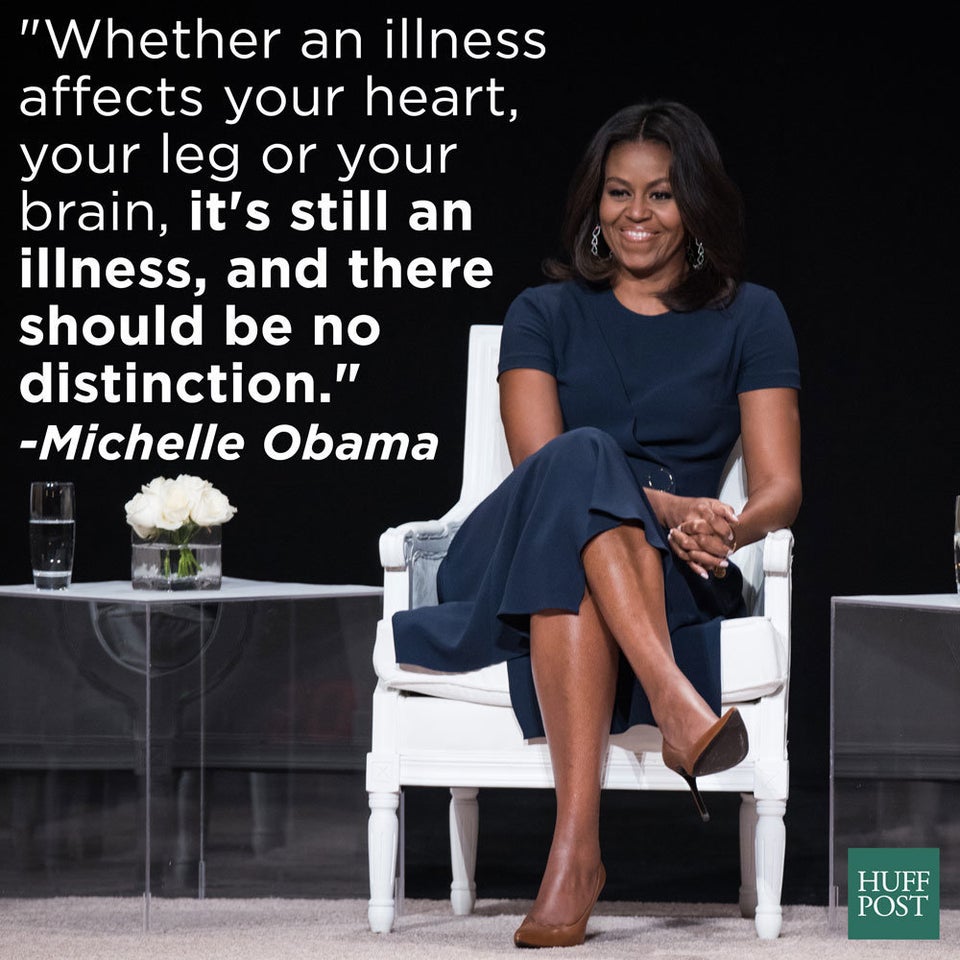 Celebrities On The Importance Of Mental Health