With her recent Vogue cover and her more buttoned-up appearances as of late, Katy Perry has seemed to move past her cupcake bra days and into a more mature style era.
But there's still some room for some crazy. At the 2013 MTV Video Music Awards, the "Roar" singer showed up early in a glittery leopard minidress from Emanuel Ungaro's Fall 2013 collection, complete with a high neckline, long sleeves and a risque slit up the left leg. In a word: ROAR.
Looks like the old adventurous Katy Perry is still alive and kicking. What do you think of the animal print dress?
UPDATE: After a few minutes, Katy reemerged on the red carpet with shiny gold grills. Sigh.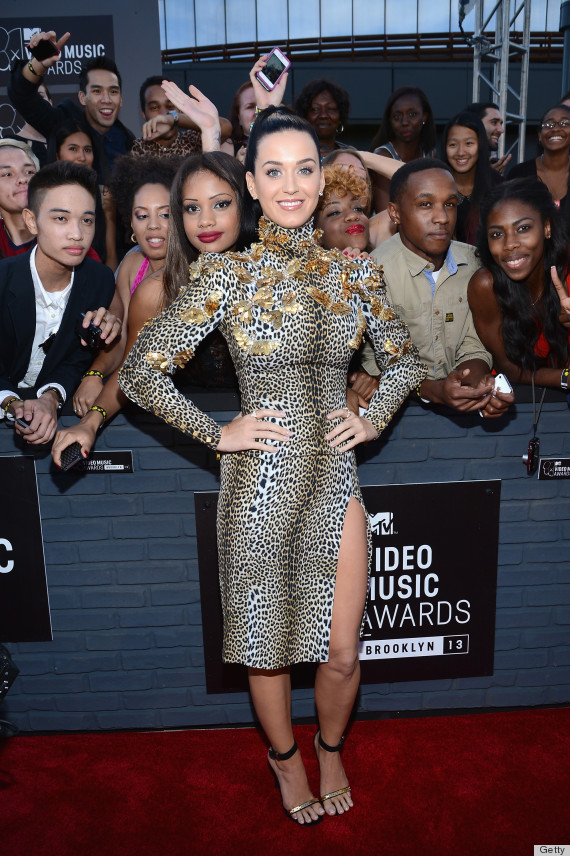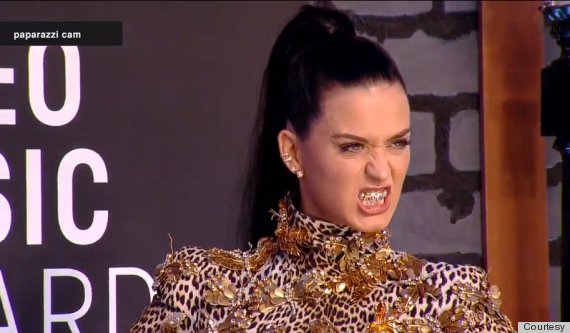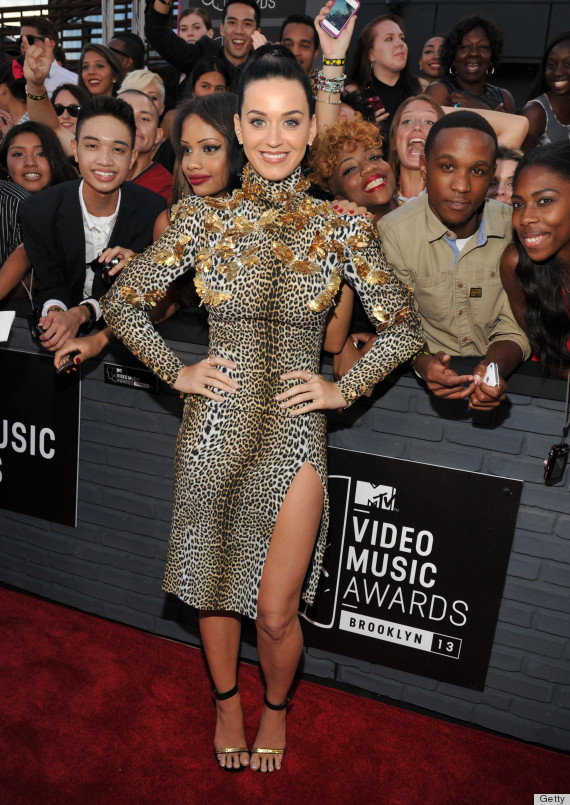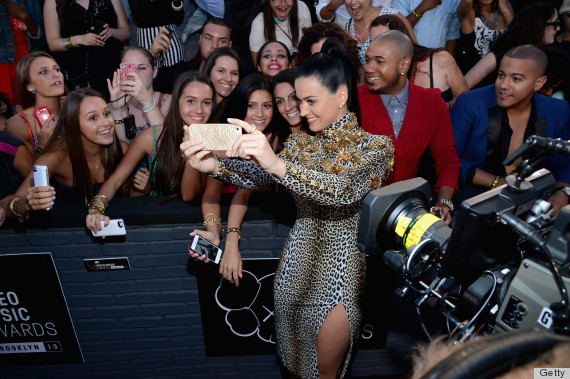 See all the stars on the 2013 VMA red carpet: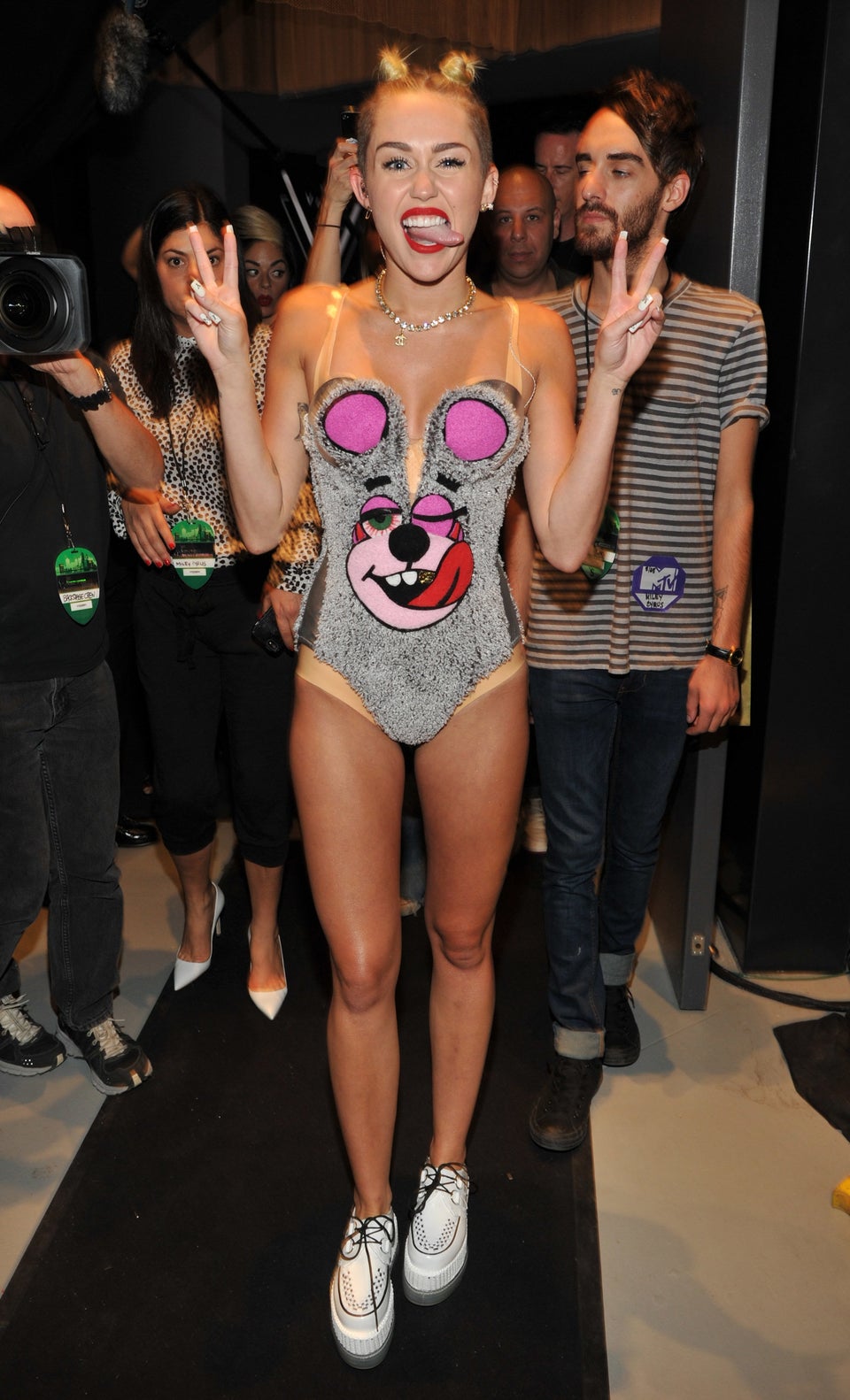 2013 MTV Video Music Awards Red Carpet Arrivals