Just when we thought we'd have to wait to see Ms. Perry until after the show started, she made a grand last-minute entrance, complete with an orange Lamborghini and -- wait for it -- an homage to our favorite pop couple of yesteryear, Britney and Justin.
Hit us baby, one more time.
How did Katy's look compare?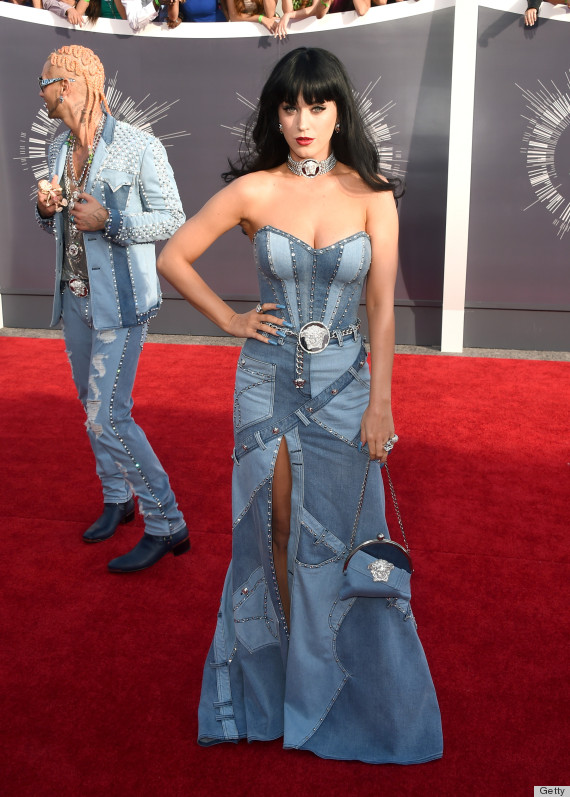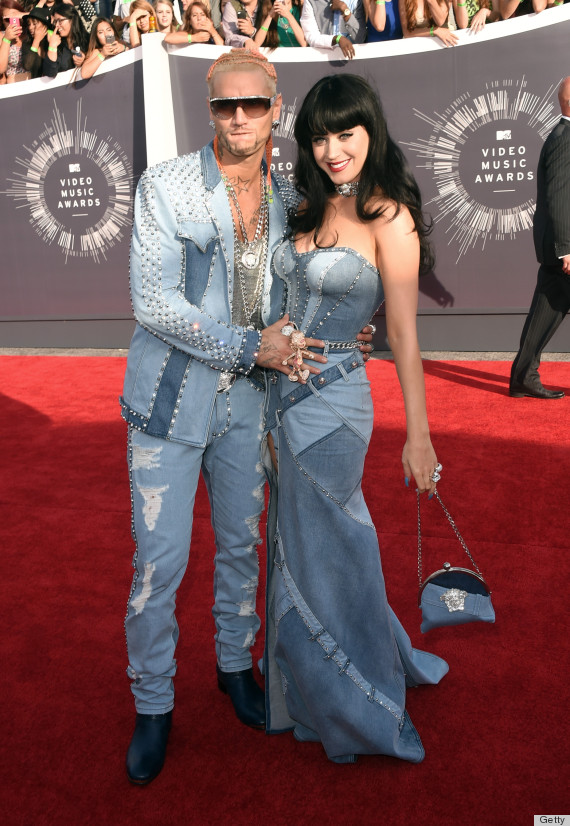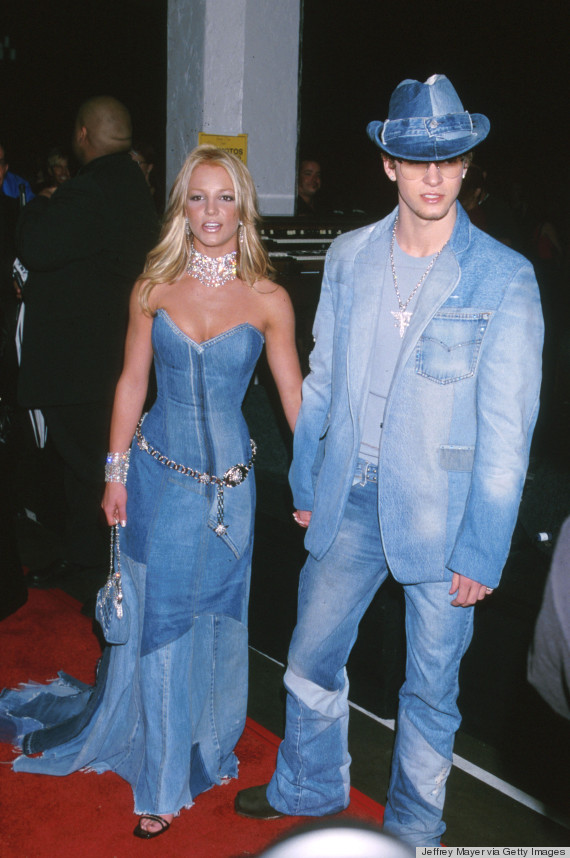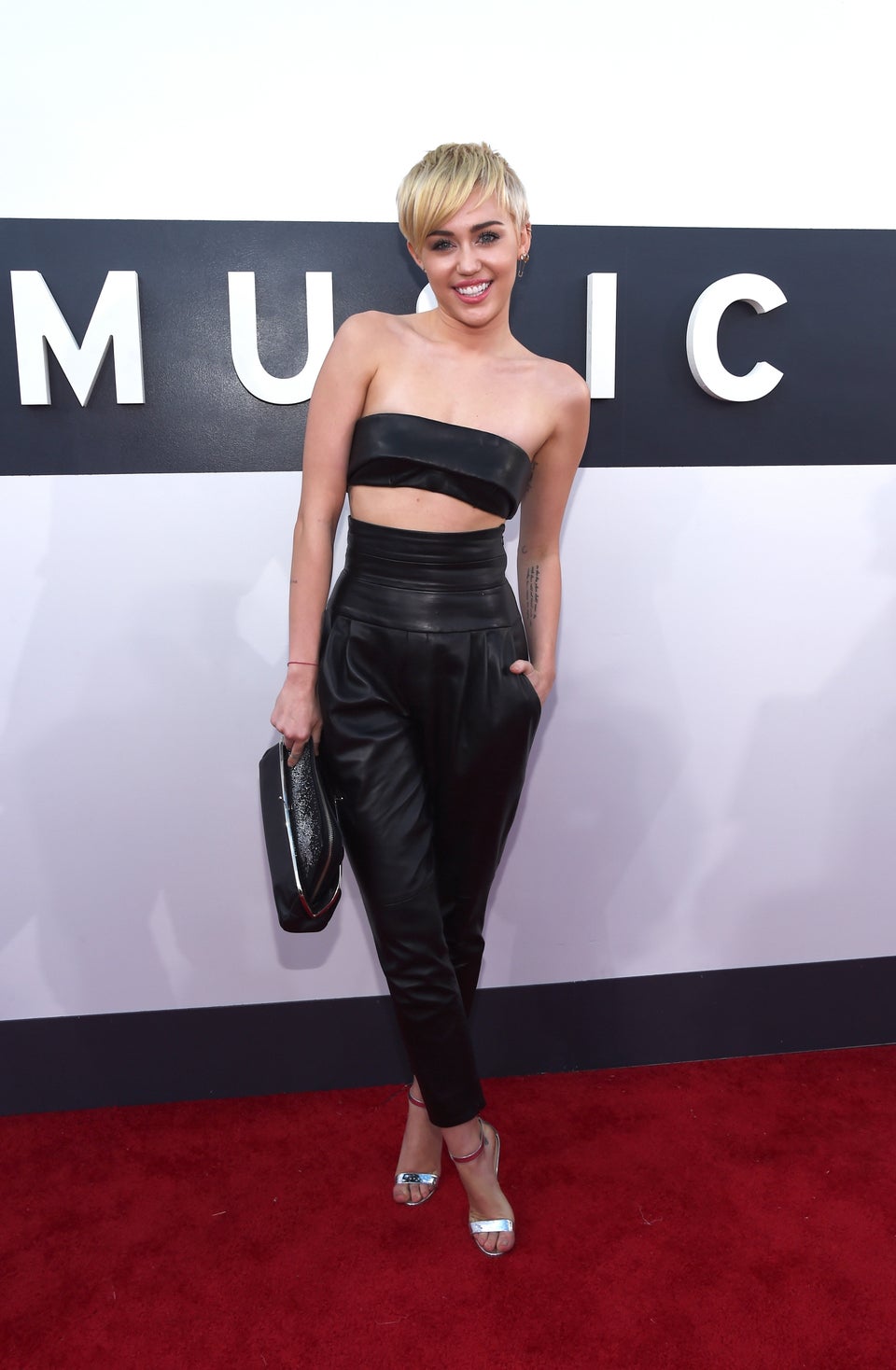 2014 MTV Video Music Awards Red Carpet Arrivals