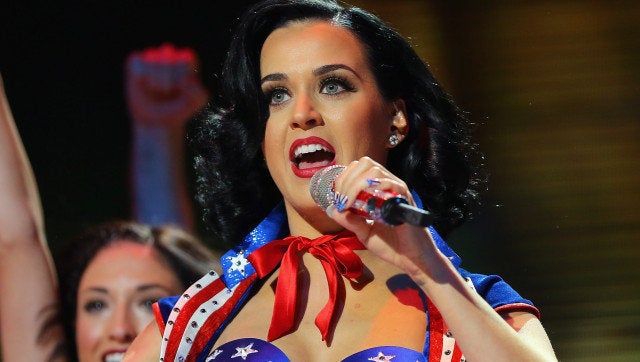 Katy Perry sure knows how to pay tribute to America.
While performing at the 2013 Kids' Inaugural ConcerKid'st in Washington, D.C., on Saturday night, the singer donned a red, white and blue costume complete with stars and stripes and a tiny top hat -- channeling both Betsy Ross and Uncle Sam.
Her star-spangled costume had a decidedly '50s pin-up feel, with a high-waisted bottom and a sweetheart neckline. She paired her look with sparkling fishnet tights, glittering red Mary-Jane pumps and nails painted with tiny American flags.
Perry headlined the show, performing some of her biggest hits like "Teenage Dream," "Wide Awake" and "Part of Me," for an audience of teens and tweens gathered at the Washington Convention Center, according to MTV News. She closed the show with a rousing rendition of "Firework," after giving President Barack Obama a shout out for four more years.
"I'm very proud to be here ... and to see the Obamas and the Bidens here for four more years," she said.
Check out more photos of Katy Perry performing for the Kid's Inauguration in the slideshow below.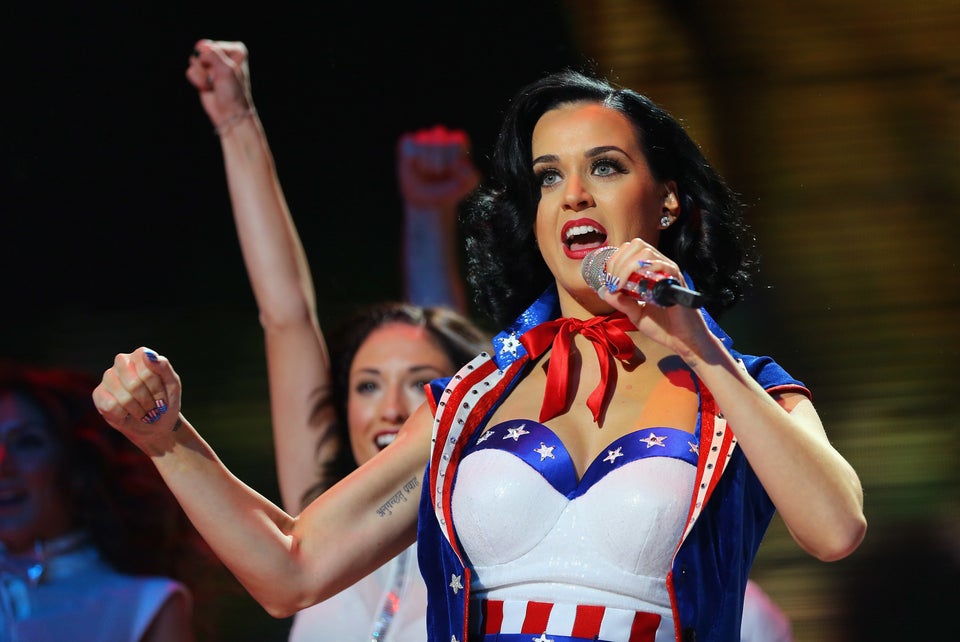 Katy Perry Performs for the Kid's Inauguration