For those hoping to ignore American politics in the next four years, letting news headlines slide on by without a glance, does Katy Perry have a message for you.
The pop icon's new single, "Chained to the Rhythm," co-written by (and featuring) Bob Marley's grandson Skip Marley and pop favorite Sia, provides mocking commentary on the politically allergic.
Perry was one of many celebrities who campaigned wholeheartedly for Democratic presidential nominee Hillary Clinton in the 2016 election, but since her candidate's shocking loss, it seems everything is not back to normal. The song keeps looping back onto a disillusioned pair of lines: "So comfortable, we're living in a bubble, bubble / So comfortable, we cannot see the trouble, trouble."
And to make sure we do not miss one single line, the new tune has been immediately accompanied by a music video. Shot in a dollhouse full of adorable miniature foods and comfy couches, everything in the video is the perfect size for Mr. Parsons, star hamster. (Don't worry, everything Mr. Parsons eats is made with hamster-safe ingredients.) But, despite the lightly colored fantasy setting, the small dishes feel darkly symbolic.
"Are we crazy, living our lives through a lens? / Trapped in our white picket fence, like ornaments," the song begins. Perry only gets more disillusioned from there, offering the image of a blissful false reality where simply cranking up the radio drowns out life's biggest problems.
"So put your rose-colored glasses on / And party on / Turn it up, it's your favorite song / Dance, dance, dance to the distortion / Come on, turn it up, keep it on repeat / Stumbling around like a wasted zombie."
It's only too easy to interpret Perry's lyrics as a reminder of one of the most common criticisms offered to left-leaning Americans after Trump's win ― that many of them have been ignoring momentum building against liberal ideals in more central parts of the U.S. That is, they were "living in a bubble." Perry's track isn't all despair ― one line has the singer wishing to "break down the walls" and "connect." But the bouncy pop earworm can't mask its message of shame to those who might want to drown out troubling current events with ephemeral fun.
Perry's last single was 2016's "Rise," and her last album 2013's "Prism," so she's due for a new release this year.
"It's funny, sometimes people who disagree with me just say, 'Shut up and sing,'" she said over Instagram. "Boy, will I do so in a whole new way... next year. Hell hath no fury like a woman REBORN."
Before You Go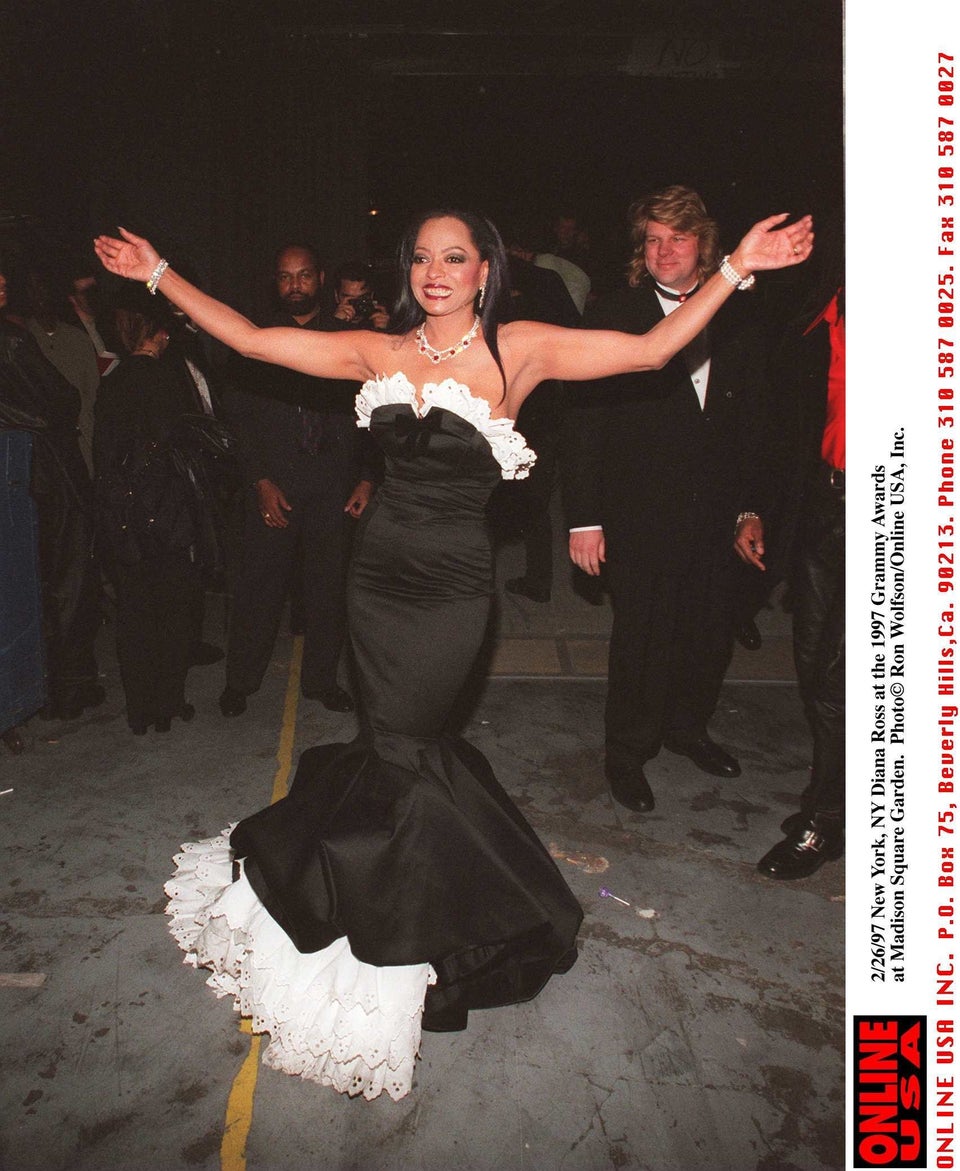 Grammy Awards 1997
Popular in the Community