Katy Perry's best friend Rihanna joined her in Las Vegas for a bachelorette celebration Saturday night. Perry is engaged to actor/comedian Russell Brand.
They took in a performance of 'KA' by Cirque du Soleil at the MGM Grand Hotel and posed backstage with cast members, seen below. Perry wore a veil piece attached to her head. Earlier in the day they partied with 25 people at the pool.
Later they went drinking, as Perry tweeted, "Signing up for a liver transplant now..."
PHOTOS: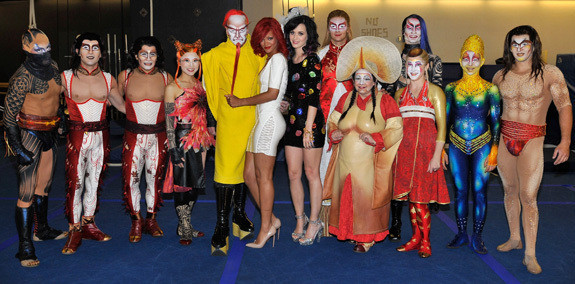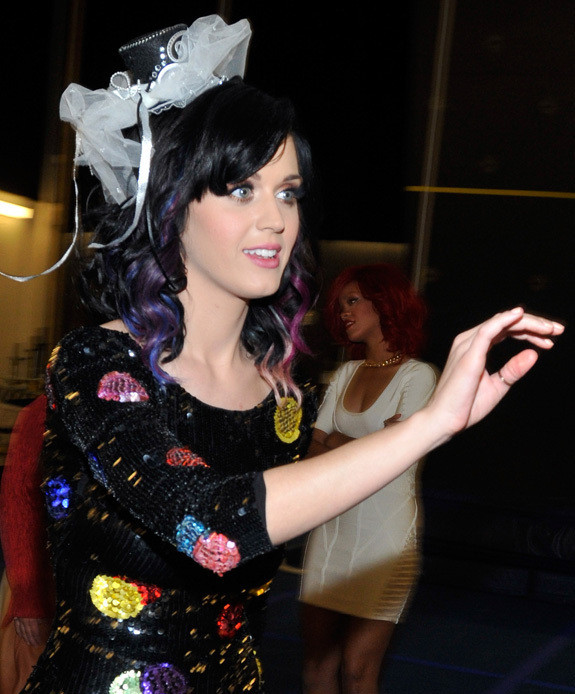 Popular in the Community