There's room for every kind of woman in Miami Beach, but only one bad bad woman. Brooklyn-based artist Katya Grokhovsky, born in Ukraine and raised in Australia, is the insatiably curious and boundary-pushing artist responsible for the upcoming Satellite Art Show performance piece, Bad Bad Woman. Part of this year's Miami Art Week, Satellite Art Show hosts "Performance is Alive": a performance art program featuring Grokhovsky's ground-breaking work. Gritty and unyielding, Bad Bad Woman is a defiant gesture against the patriarchy: a durational, site-responsive performance exploring the full range of activity embedded in contemporary womanhood. The artist turns society's expectations for women on their head, incorporating everyday materials in a surreal, multitudinous spectrum of actions.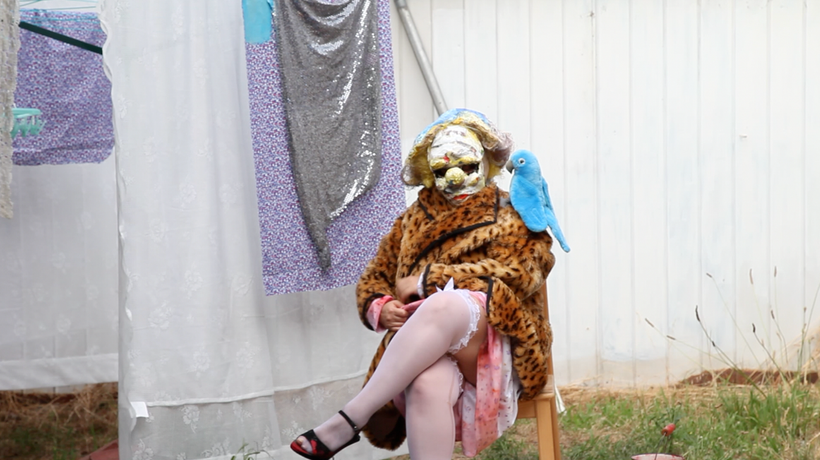 Living under constant scrutiny, today's women are still beholden to outdated social mores delineating the proper range of behavior expected from women: domesticity and motherhood being paramount. Grokhovsky, in this newest iteration of a project first explored in an exhibition titled Bad Woman at artist-run Seventh Gallery in Australia, continues to deny the urgency of the male gaze. Layering a mask, clothing and accoutrements over her figure, the artist does not make her appearance palatable to patriarchal norms. Moving through space, the artist will perform site-responsive movements of self-assertion and affirmation, relying on a medley of actions to communicate a range of experiences through a feminist lens. Posing, pouting, and flirting accompany the artist's screaming, shouting and scratching behavior. The notion of labor as a domestic responsibility is also intrinsic to the performance: everyday objects are included in performative gestures of scrubbing and brushing. Grokhovsky's woman has license to be whoever she is as she decides: self-determined, autonomous and liberated.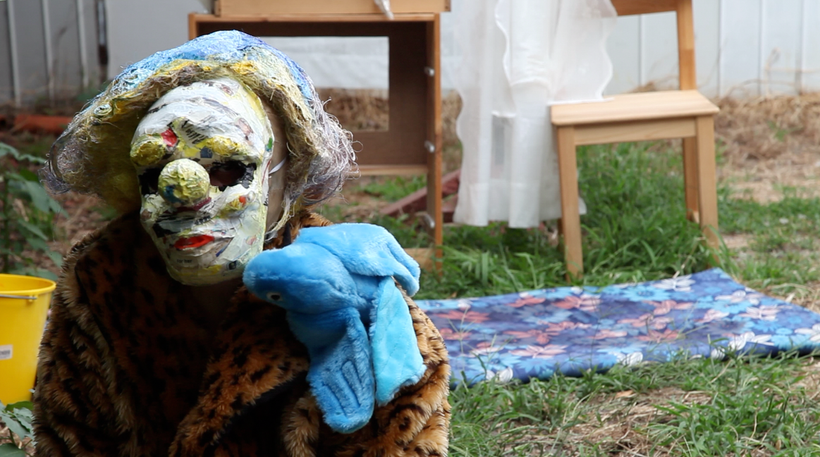 A triumphant and genuinely touching exploration of oft-hidden aspects of femininity, Grokhovsky's Bad Bad Woman does as she pleases. This milestone in an ongoing exploration of feminine expectations through mixed media, a continuation from Bad Woman, expands on considerations of womanhood by incorporating raw emotion into each gesture. An unapologetic examination of woman untethered from patriarchal, capitalist social constructs, Bad Bad Woman serves as a pivotal moment of social investigation at this year's Satellite Art Show. Instinctual and uncompromising, the bad bad woman's antics during this year's Miami Art Week will be the talk of the town for a long time to come. Bad Bad Woman by Katya Grokhovsky will take place on Friday, December 8th from 5-7 pm as part of the Performance is Alive program curated by Quinn Dukes for Satellite Art Show during Miami Art Week 2017 at The Ocean Terrace Hotel, 7410 Ocean Terrace Drive in Miami Beach.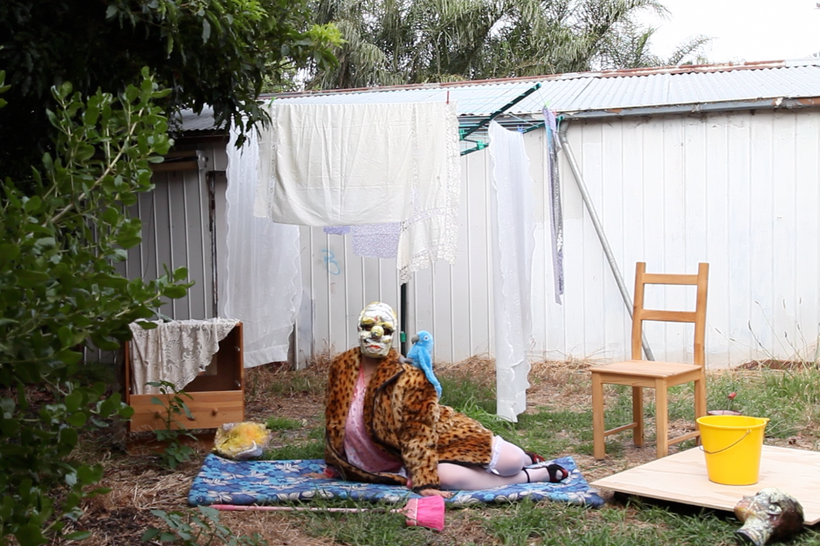 Calling all HuffPost superfans!
Sign up for membership to become a founding member and help shape HuffPost's next chapter
This post was published on the now-closed HuffPost Contributor platform. Contributors control their own work and posted freely to our site. If you need to flag this entry as abusive,
send us an email
.