Uproot, an exhibition currently on view at Smack Mellon gallery and curated by Gabriel de Guzman, considers aspects of American life that have shifted in the aftermath of the 2016 US Presidential election. Within the framework of our disorienting contemporary lies Temporary Habitat, a combined installation / performance art piece by artist Katya Grokhovsky. The artist explores displacement in her performance for Temporary Habitat, next taking place on Saturday, December 16 from 2-5 pm.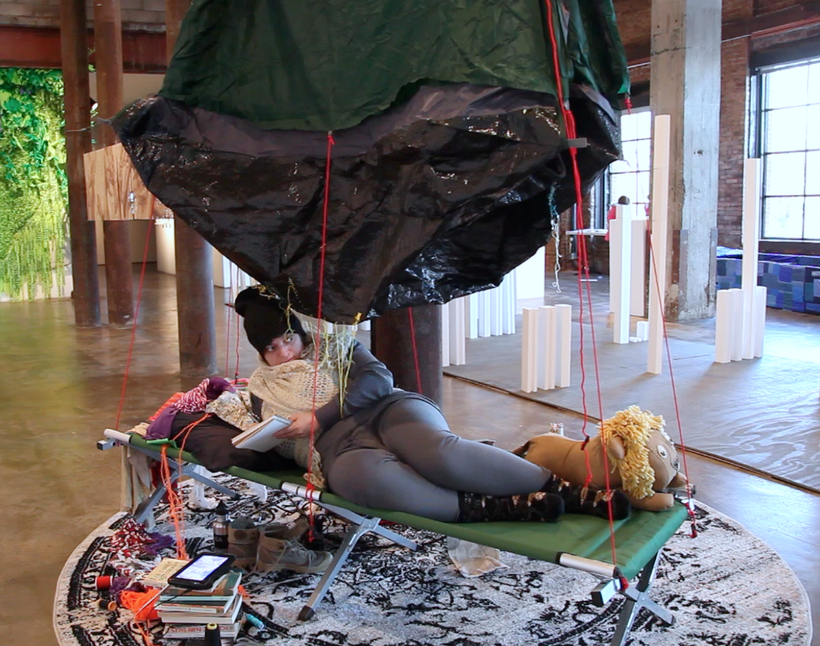 Also set for December 23rd and 30th from 2-5pm, the artist will be present in these performance moments at the installation to discuss the recent impacts felt in the United States immigration process in the wake of our current hostile political climate. The artist, herself an immigrant from Ukraine in the former USSR, who migrated first to Australia , before coming to the USA, will listen to visitors as they share the effects that current policies have heralded for themselves and their loved ones. The visitor will also be able to leave a lasting effect as a participant in this installation, adding to the accumulation of objects in a temporary space serving as one of many existing artworks in a temporary exhibition. This performance echoes the potential impact of meaning found and shared in the temporary moments between certainties, whether political or personal.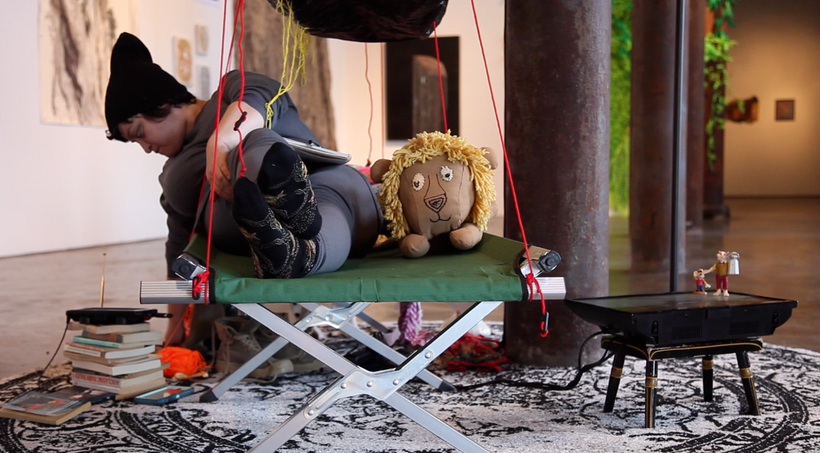 Examining how we attempt to hold to our identities through movement on a larger, migratory scale, Grokhovsky's installation consists of a temporary space for shelter: a cot with a hanging tent above for protection, surrounded by the types of objects imbued with personal meaning over time. A stuffed lion, books and a ceramic rooster serve as placeholders: precious artifacts of a stranger's life, harboring hidden meanings and placed delicately throughout the installation. Visitors are invited to lie down on the cot, to climb into this temporary home to better understand the psychology of being somewhere for a temporary moment.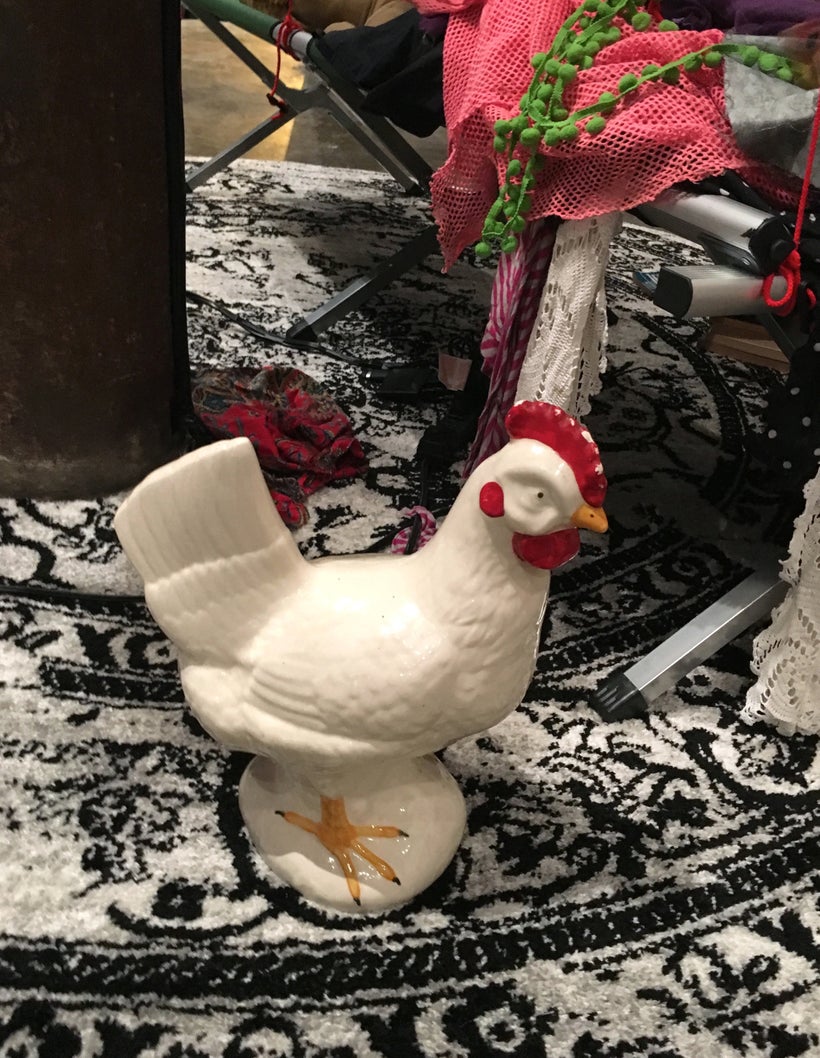 Grokhovsky's work lingers for its complex tapestry of memories and honest portrayal of one's struggle to define a space for oneself in shifting, uncertain environments. Temporary Habitat will be on view as part of Uproot at Smack Mellon through December 31, 2017, with more performance details available on the artist's event page.
Calling all HuffPost superfans!
Sign up for membership to become a founding member and help shape HuffPost's next chapter
This post was published on the now-closed HuffPost Contributor platform. Contributors control their own work and posted freely to our site. If you need to flag this entry as abusive,
send us an email
.